Sugar is one of those fantastic things that we can indulge in but need to remember — everything in moderation! Besides satisfying a sweet tooth, there are some really cool fun facts about sugar that maybe you didn't know. Read on to find out what they are.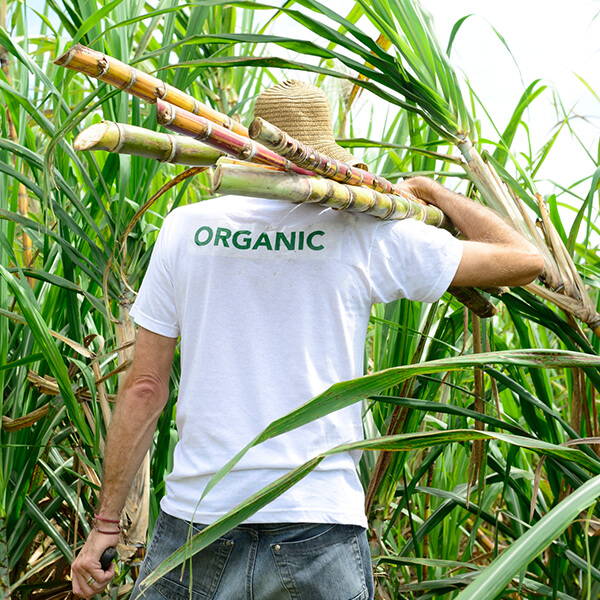 Sweet Truths About Sugar
In 8,000 B.C. sugar was first cultivated in New Guinea where natives chewed on the reeds to enjoy the sweetness. 2,000 years later, sugar cane showed up in the Philippines and India where it was first refined in a mill as evidenced by an Indian text from 100 A.D.
How do you fix a too-sweet dish? Add a little splash of sourness like lemon or vinegar. No salt though, it can heighten sweetness!
If you're making a marinara and your tomatoes are not so great, add a pinch of sugar. It'll bright that dish up quickly.
The average American consumes about 22 teaspoons of sugar a day.
Sugar can be used as fuel. It's what makes model rocket fuel "rocket candy". Sugar-based car fuel is still in discovery but who knows, maybe it will soon make for a sweet ride!
Sugar was once known as a spice, not a sweetener. It was reserved for the very wealthy who consequently, began experiencing many dental issues.
In the 1940s sugar was rationed and housewives were encouraged to use syrup from canned fruit for a sweetener. The war effort cut off access to Pacific cane fields and used sugar many things like explosives and antiseptics.
In 10,000 B.C., before sugar, honey reigned as the sweetening supreme. We now know that honey does not spoil; it's full of nutrients and antibacterial and anti-fungal properties. Maybe that's why the ancient Egyptians used honey in embalming fluid.
When baking or cooking with sugar, there really isn't a replacement for it's simple, clear, sweet characteristics. It's the one flavor that enhances or balances salty, sour, bitter and spicy. There are many synthetic sugar replacements, but it's hard to find one that doesn't leave an aftertaste or afford the desired cooking reactions of caramelization, crisping and absorbing water.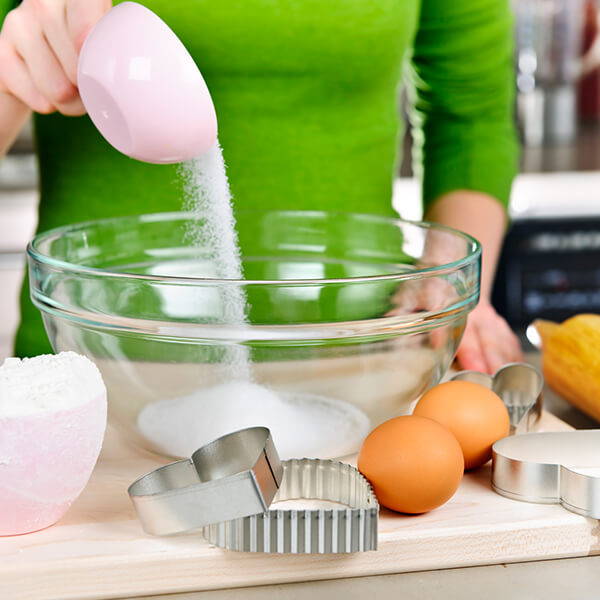 Baking with Organic Sugar
Honey is a great substitute for sugar, though it does impart a more complicated flavor adding a floral or spicy note to your dish or baking.
Organic cane sugar comes from certified organic sugar cane. It has a higher molasses and mineral content than conventional sugars.
Organic cane farmers are committed to sustainable Non-GMO agricultural methods. Their cane fields are not treated with herbicides or synthetic fertilizers. So, you get the finest sugar while supporting non-GMO, sustainable farming.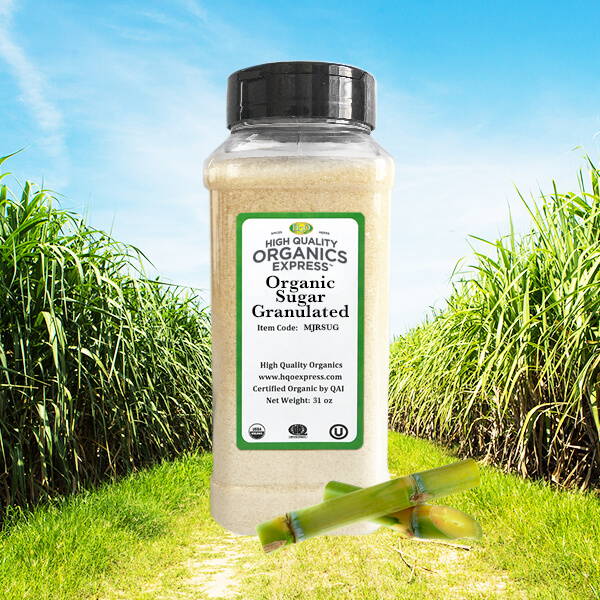 While searching for "the most popular dessert on the internet," I must admit there was much "oohing an aah-ing"…there are so many fantastic recipes out there. After much salivating and staving off cravings for luscious desserts, I came across a recipe with a lovely name, scrumptious recipe and great story. The Hummingbird Cake was first published by "Southern Living" magazine in 1978, supplied by Mrs. L. H. Wiggin.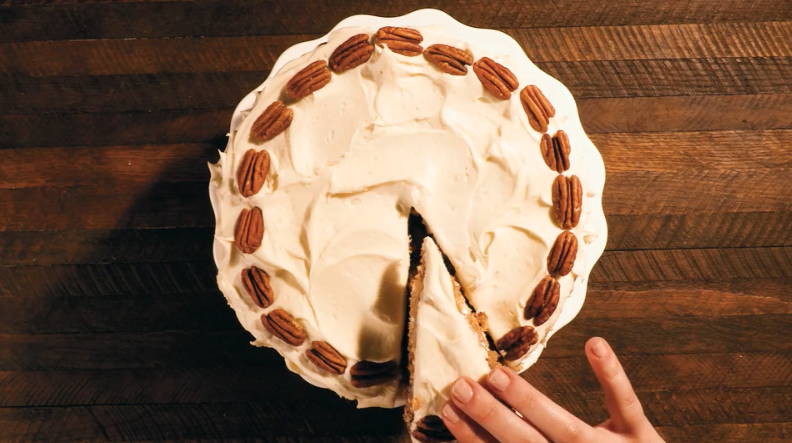 Ingredients
Cake Layers
3 cups all-purpose flour, plus more for pans
2 cups granulated sugar
1 teaspoon salt
1 teaspoon baking soda
1 teaspoon ground cinnamon
3 large eggs, beaten
1 1/2 cups vegetable oil
1 1/2 teaspoons vanilla extract
1 (8-oz.) can crushed pineapple in juice, undrained
2 cups chopped ripe bananas (about 3 bananas)
1 cup chopped pecans, toasted
Vegetable shortening
Cream Cheese Frosting
2 (8-oz.) pkg. cream cheese, softened
1 cup salted butter or margarine, softened
2 (16-oz.) pkg. powdered sugar
2 teaspoons vanilla extract
Additional Ingredient
3/4 cup pecan halves, toasted
Preparation
Step 1
Prepare the Cake Layers: Preheat oven to 350°F. Whisk together flour, sugar, salt, baking soda, and cinnamon in a large bowl; add eggs and oil, stirring just until dry ingredients are moistened. Stir in vanilla, pineapple, bananas, and toasted pecans.
Step 2
Divide batter evenly among 3 well-greased (with shortening) and floured 9-inch round cake pans.
Step 3
Bake in preheated oven until a wooden pick inserted in center comes out clean, 25 to 30 minutes. Cool in pans on wire racks 10 minutes. Remove from pans to wire racks, and cool completely, about 1 hour.
Step 4
Prepare the Cream Cheese Frosting: Beat cream cheese and butter with an electric mixer on medium-low speed until smooth. Gradually add powdered sugar, beating at low speed until blended after each addition. Stir in vanilla. Increase speed to medium-high, and beat until fluffy, 1 to 2 minutes.
Step 5
Assemble Cake: Place 1 Cake Layer on a serving platter; spread top with 1 cup of the frosting. Top with second layer, and spread with 1 cup frosting. Top with third layer, and spread remaining frosting over top and sides of cake. Arrange pecan halves on top of cake.
REFERENCES:
HTTPS://LIFEHACKER.COM/LEARN-TO-MAKE-ANY-DISH-YOU-COOK-BETTER-WITH-THE-SCIENCE-1477864259
HTTPS://WWW.SOUTHERNLIVING.COM/RECIPES/HUMMINGBIRD-CAKE-RECIPE
HTTP://MENTALFLOSS.COM/ARTICLE/68445/15-SWEET-FACTS-ABOUT-SUGAR
HTTPS://WWW.SMITHSONIANMAG.COM/HISTORY/UNSAVORY-HISTORY-SUGAR-AMERICAN-CRAVING-180962766/
HTTPS://WWW.SAVEUR.COM/SUGAR-HISTORY-OF-THE-WORLDHTTP://WWW.HONEYASSOCIATION.COM/ABOUT-HONEY/HISTORY
---