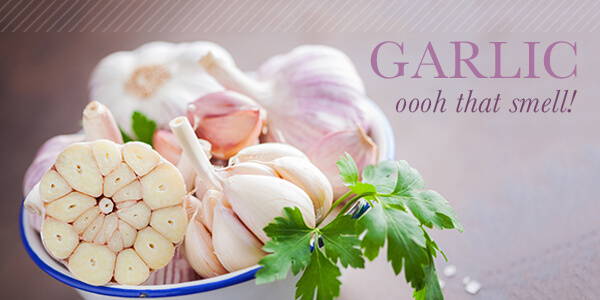 One of the oldest spices used in civilization, garlic dates back about 7,000 years and is used in worldwide cuisine. Garlic is grown in China, India and Egypt and is the famous crop of Gilroy, California. Drive through this town and the unmistakable pungent, sharp and spicy aroma of garlic fills the air as truckloads of the stuff whiz by leaving a trail of thin skins behind.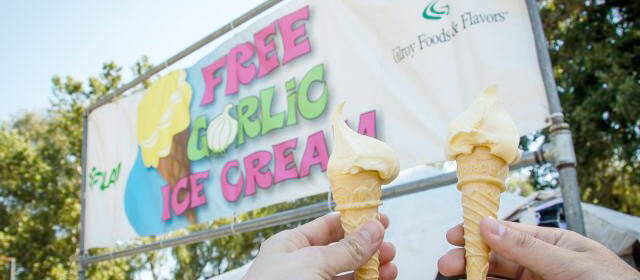 If you're using garlic, organic is the way to go. No need to worry about pesticides or other chemicals, you'll be pleased with the complex flavor profile that enhances dishes every time. When you want intense garlic seasoning in dishes like garlic bread, pasta, and roasted meats, go for the fresh bulb. But when you're seasoning a dish with herbs and spices for more complex flavor enhancement, like in soups, stews and sauces, organic minced or garlic powder is the way to go.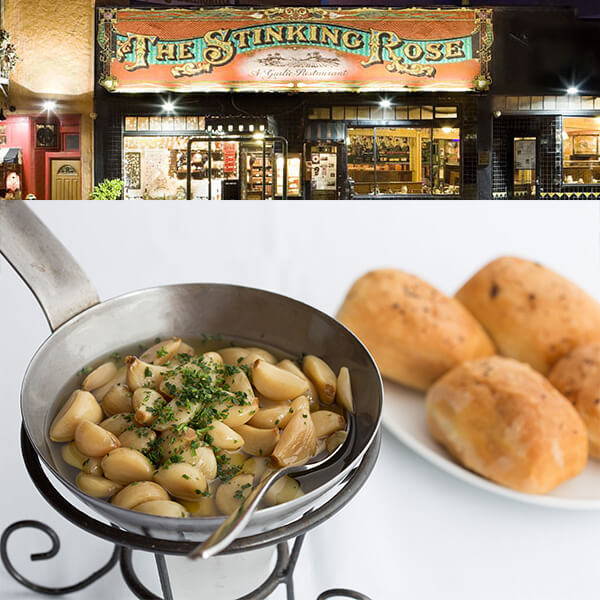 Speaking of garlic, it's hard not to mention The Stinking Rose, a California restaurant that focuses solely on Allium Sativa(garlic)-enhanced fare. With locations in both San Francisco and Beverly Hills, this establishment "Seasons it's food with garlic". Well known for Bagna Calda, (Garlic Soaking in a Hot Tub) this dish is made up of oven-roasted garlic cloves in extra virgin olive oil and butter with an accent of anchovy. It's served with fresh bread. Yes, please!
Garlic paired with onion or shallot makes a great base for many savory dishes like soups, stews and sauces. It's also commonly used in Italian, Chinese and Indian mirepoix that starts a flavorful foundation for many types of dishes. There are a few varieties of garlic available though hard-neck and soft-neck garlic are most common. For a unique type of garlic, black garlic offers a sweeter, umami flavor. This type is dried, caramelized/fermented and used in Asian and other cuisines, and is readily available in specialty grocery stores.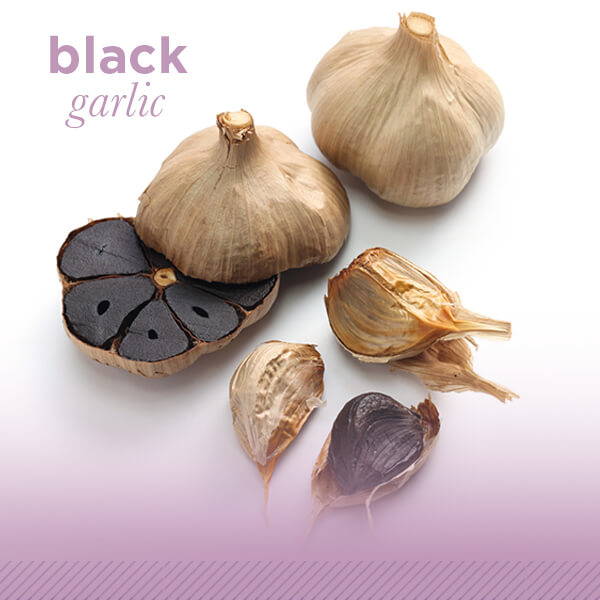 Reported Health Benefits
Combats the cold and flu
Reduce blood pressure
Improve cholesterol levels
High in antioxidants, garlic has detoxifying properties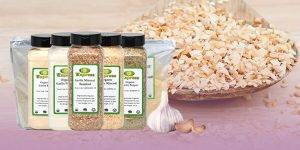 We provide various types of garlic products
Minced Garlic: Use 1/2 teaspoon of minced garlic in place of each clove.
Garlic Powder: Use 1/8 teaspoon of garlic powder in place of each clove.
Garlic Flakes(dehydrated minced garlic): Use 1/2 teaspoon of garlic flakes in place of each clove.
Granulated Garlic: Use 1/4 teaspoon of granulated garlic in place of each clove.
Garlic Salt:Use 1/2 teaspoon of garlic salt in place of each clove. This will add an extra 3/8 teaspoon of salt to your recipe, so decrease the salt in your recipe accordingly.
High Quality Organics Express is the largest North American supplier of wholesale bulk non-GMO certified organic garlic. Our Organic Garlic is specifically chosen for flavor, color and a balance of pungency and warmth.
INGREDIENTS
2 tablespoons vegetable oil
1 3 pound chicken, cut into pieces
1 large onion, quartered and sliced
1 tablespoons garlic powder
1/3 cup white vinegar
2/3 cup low-sodium soy sauce
1 tablespoon garlic granules
2 teaspoons black pepper
1 bay leaf
DIRECTIONS
Heat the vegetable oil in a large skillet over medium-high heat. Cook chicken pieces until golden brown on both sides, then remove.
Stir in the onion and garlic; cook until they soften and brown, about 6 minutes.
Pour in vinegar and soy sauce, and season with garlic powder, black pepper, and bay leaf. Add the browned chicken, increase the heat to high, and bring to a boil.
Reduce heat to medium-low, cover, and simmer until the chicken is tender and cooked through 35 to 40 minutes. Serve with steamed rice.
---