Trending Holiday Party Nibbles and Tips

It's that time of year again when you, friends, family and your place of work start to celebrate with social functions and cocktail parties. But there's always the hard questions; what do I prepare? What do I bring? What should I serve? Once you decide, you'll utter," I haven't got a thing to wear"! Well, we are here to help with the noshes and have some great ideas for the types of functions you may be attending.
We want to feature This Wild Olive, Karima is a San Diego vegan chef that made these adorable Gingerbread cookies using High Quality Organic Express spices. Check out her video below!
Vegan & Gluten-Free Gingerbread Cookies
Here are more ideas:
Restaurant: Amuse bouche
What's hot in the culinary scene? According to the National Restaurant Association 2018 Culinary Forecast, the one-bite amuse-bouche, (mouth amuser in French) made famous in the era of nouvelle cuisine with simple, regional and fresh ingredients. Here's a really simple and amazing recipe with just four ingredients: Crispy Prosciutto Cups with Goat Cheese and Figs.
Work party — Day
Looking for something easy, doesn't take a lot of time but will impress the boss and have your coworkers asking for more? Instead of reaching for the veggie tray at the Big Box store, try this Baked Ham & Cheese Ring. We recommend adding one thing to the recipe: once it comes out of the oven, finish it with HQOX organic lemon pepper. This will bring this appetizer to life with bright lemon and warm, spicy pepper flavor. It's a serve-yourself, pull-apart sandwich that's great finger food and there will be plenty for the office. You'll probably want to make two; one for work and one for your hungry friends and family.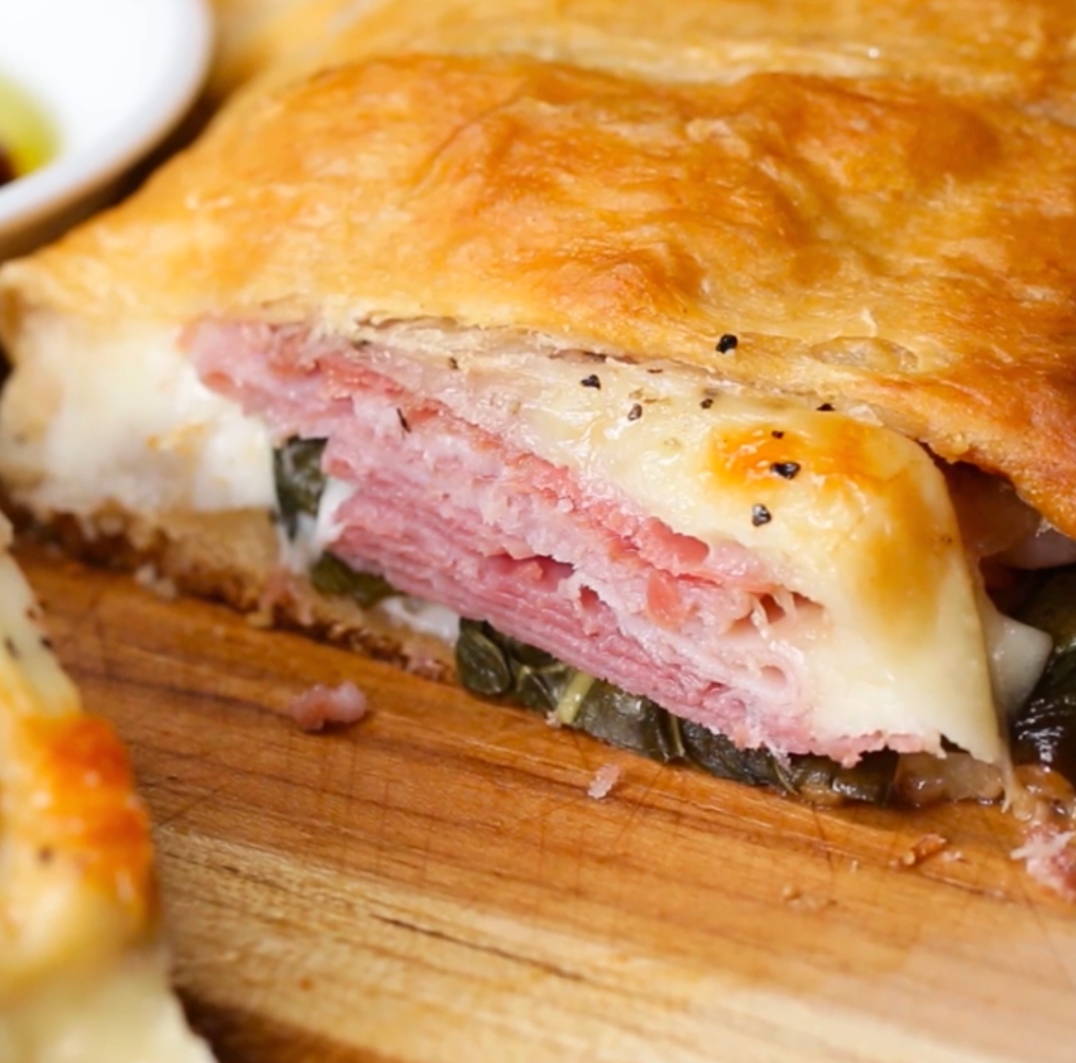 Work or family holiday party — Night
We're thinking a warm finger-food dish here. Toasted Ravioli with Cheesy Marinara Sauce can be made with frozen ravioli and pre-made marinara for a quick and impressive plate to bring along. This recipe calls for Italian breadcrumbs which can be easily made with plain breadcrumbs and a few shakes of our Organic Northern Italian Blend seasoning, Organic Pizza Herb & Spice Blend, or to add a bit of herbs with a hint of lavender flavor, try Organic Herbs de Provence. These blends are great to have on hand to add a wonderful hint of Mediterranean flavor to your dishes.
Cocktail Party
These parties are a little fancier and if you're hosting the party yourself, it can be tricky to decide how much to prepare and serve. But, problem solved — this handy Guide to Feeding a Crowd will help to determine the amount of food and drink per person. Crackers, cheese, sweets, and drinks; it's all covered here. Next, what to make? Our recommendation: a super classy, colorful, in-season, perfectly arranged.
Cheese/Charcuterie Board. Your creativity can go wild with pairings of cheese, meats, fruits, honey, nuts and chocolate. Alternate color, texture and shape to make a really beautiful centerpiece to your party fare.
Prepare for the holidays with the best organic herbs and spices from 18,000 global farmers and free shipping.
---