If you are lucky enough to live in a city that celebrates Taco Tuesday then muy bien (very good)! Tuesday is the day when tacos are a celebrated street food that just about everyone likes. From LA to New York, taco Tuesdays boast cheap tacos like "two-fers" and "trios" -- great deals on multiple taco buys. Interestingly enough, the term Taco Tuesday dates back to the '70s and is trademarked by a mid-western taco chain, Taco Johns that's based in Wyoming. We think tacos are right for any day of the week and we've got a great recipe to make them at home whenever you like.
This delicious street food usually consists of a shell (usually a tortilla), fillings like meat, cheese, even potatoes, and some type of salsa that is often spicy because of added chiles. Corn tortillas are the usual outside of a taco but flour tortillas can be used too. Tacos can be soft like when the tortilla is lightly grilled or deep fried for a crunchy taco.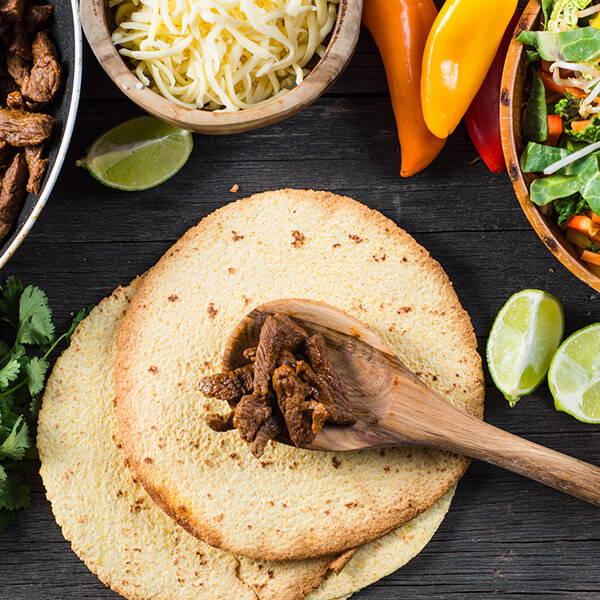 Do you like corn of flour tortillas?
The origin of tacos is actually unknown. Dating back to the 18th century, it is thought that tacos were the fare of Mexican silver miners. The miners made little packets of gunpowder wrapped in paper -- known as a "taco" translated to plug or wad -- to make small explosions for excavating. The food made its appearance in the early 1900s when Mexican migrants arrived in the US.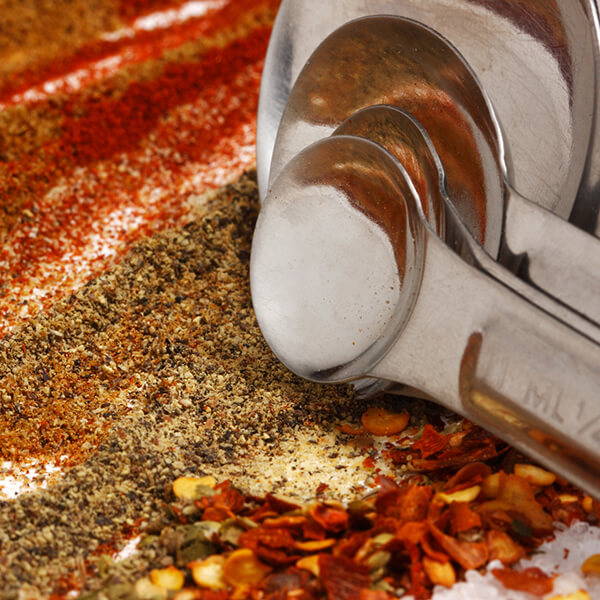 High Quality Organics Express improves your taco game with a delicious blend of perfectly balanced, organic spices like sea salt, red pepper, paprika, garlic and onion. This mix can be used in a variety of Latin cuisines like rice, beans and enchiladas.
Fill your pantry with High Quality Organics Express organic, non-GMO herbs and spices and save 15% on daily specials and free shipping.
Ingredients
Tacos
1 teaspoon vegetable oil (you can use Avocado oil for a nutritional boost)
1 rotisserie chicken, meat removed and shredded
1 white onion, chopped in uniform pieces
2-4 garlic cloves (depending on taste) smashed and chopped
2 - 3 tablespoons HQOX Organic Taco Seasoning

HQOX Pink Himalayan Salt and HQOX Ground Black Pepper to taste
12 flour tortillas
1/2 cup shredded Mexican cheese blend
Salsa
4 large plum tomatoes
1/4 cup chopped white onion
3 tablespoons chopped fresh cilantro
2 - 2 teaspoons minced jalapeno (remove seeds and membrane for less heat)
1 1/2 teaspoons fresh lime juice
3/4 teaspoon kosher salt (or to taste)
1 -2 small garlic clove, minced
Instructions
Tacos
Heat vegetable oil in a skillet over medium heat. Add onions, season with salt and pepper and saute' until clear. Add garlic and cook for a minute or so, being careful not to burn. Stir in chicken and HQOX Organic Taco Seasoning until the chicken is heated through, about 10 minutes. Spoon chicken mixture onto each tortilla and top with pico de gallo and Mexican cheese blend. Add sides like diced tomatoes, lettuce, cilantro, sliced jalapenos, guacamole, and sour cream. Enjoy!
Salsa
Mix all the ingredients in a bowl cover and let sit for an hour. If you prefer a smoother texture pulse half the salsa in a food processor, then combine it with the remaining chunky half. You can keep it refrigerated for up to 5 days in a covered container.
REFERENCES
HTTPS://WWW.ALLRECIPES.COM/RECIPE/234856/STEVES-ROASTED-CHICKEN-SOFT-TACOS/
HTTPS://WWW.THRILLIST.COM/EAT/NATION/HISTORY-OF-TACO-TUESDAY-WHEN-DID-IT-START
HTTPS://WWW.SMITHSONIANMAG.COM/ARTS-CULTURE/WHERE-DID-THE-TACO-COME-FROM-81228162/
HTTPS://WWW.REALSIMPLE.COM/FOOD-RECIPES/BROWSE-ALL-RECIPES/EASY-DIY-SALSA
---