Organic Poultry Seasoning and Garlic Granules- Ideas beyond rotisserie chicken!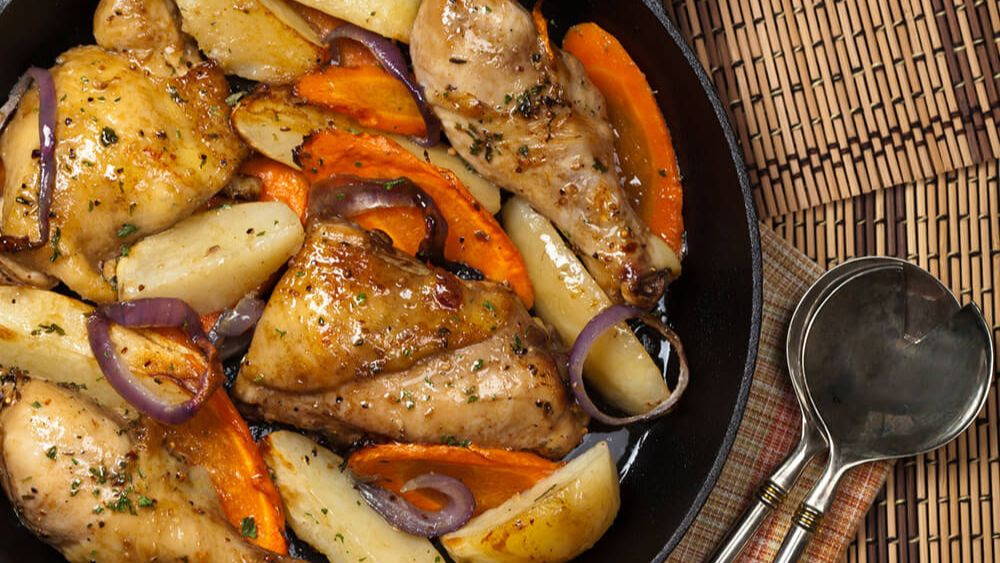 When chicken is cooked perfectly, the meat is always moist and flavorful. Here are some of our favorite chicken recipes made with our proprietary poultry seasoning blend. It contains blends of peppers, paprika, garlic, orange peel and other herbs and spices. It is perfect for seasonings, rubs, or marinades. We love rotisserie chicken too, but let's take a look at some new ideas.

Our Organic Onion Granules chef jar is just one out of the 4 different kinds of dried onion we offer. We also offer Onion Powder, Onion Minced, and Onion Chopped!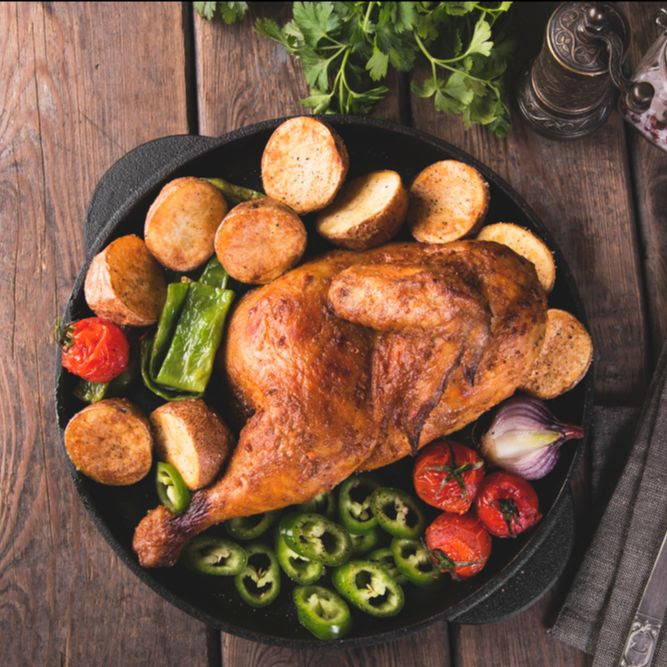 AIR FRYER CHICKEN
Air fryers are perfect for small chickens or cornish hens. Butterfly cut the chicken so it cooks evenly. Marinate with oil and massage our poultry seasoning on chicken and underneath the skin. Air fry on 390 degrees and check after 25-30 minutes (depending on size) for a chicken that's juicy on the inside and crispy on the outside!
SHEPHERDS PIE
It's a comforting dish during cooler weather! Made with minced lamb, onion granules, and vegetables, it's topped with a creamy, buttery spread of mashed potatoes and baked until the tops of the potatoes start to brown at the peaks.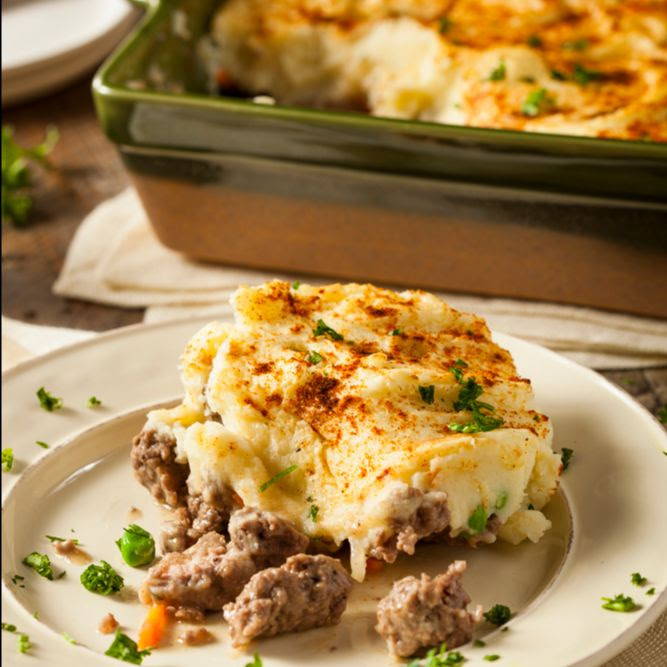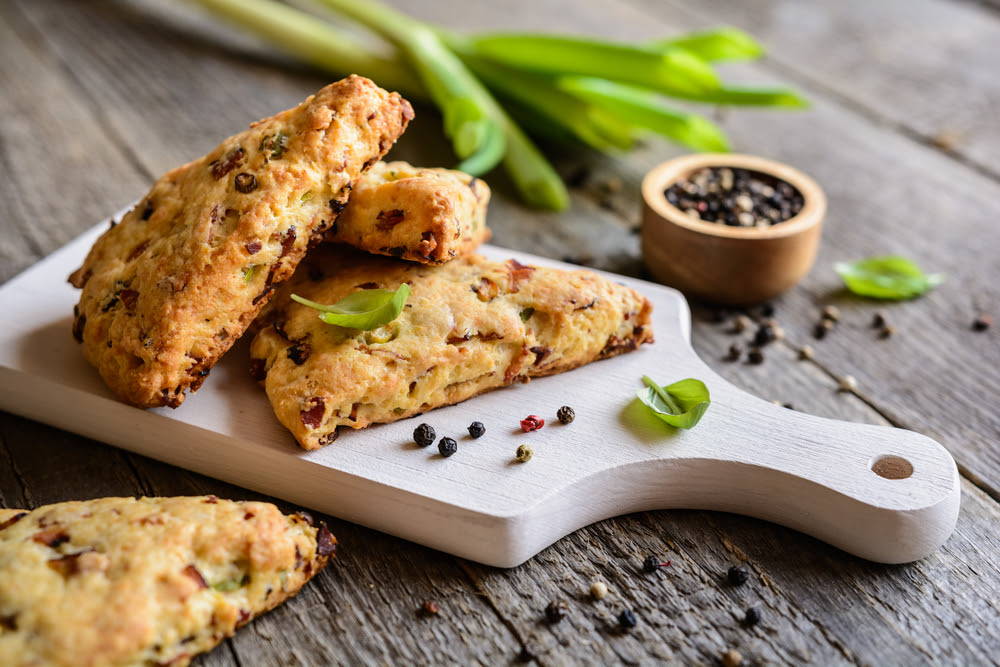 SAVORY SCONES
Imagine a warm savory scone right out of the oven with melty cheese and bits of crumbled bacon! In our batter we use our organic onion granules to give the scone full flavor - a little goes a long way!
CHKN BITES
Our poultry seasoning is delicious on chicken but vegan proteins as well! Here we have a mixture of dried soy pieces mixed together with our poultry seasoning and bound together with arrowroot powder. Lightly fry and dip into a vegan mayo with ketchup blend!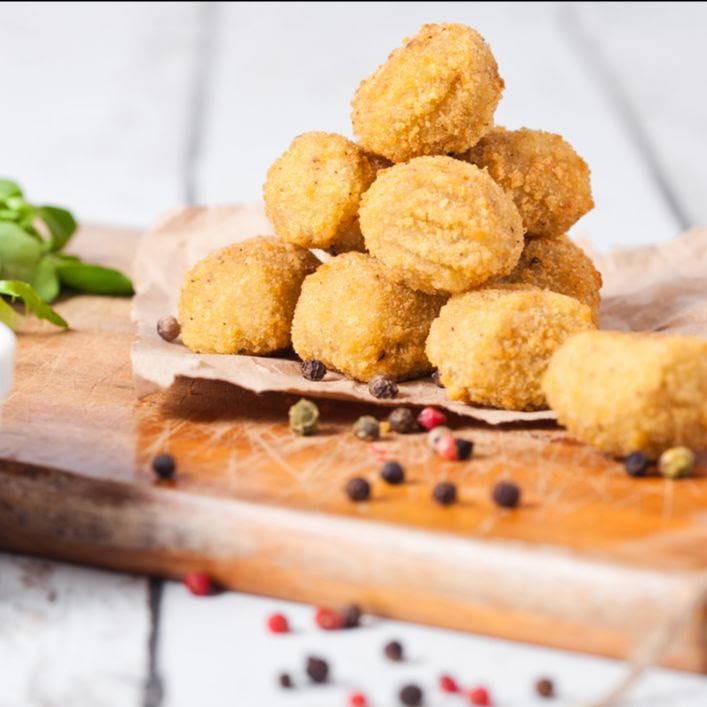 We hope you enjoy these new ideas with our organic poultry seasoning and onion granules!
---