New Years Good Luck Traditions

If New Year's Eve night wind blow south, It betokeneth warmth and growth.
A glass of champagne? How about a few verses of Auld Lang Syne, some fireworks, watching the ball drop in Times Square and grabbing a kiss from the one you want to kiss throughout the new year? All very nice! They're some fun American traditions to bring in the new year, though people from around the world celebrate fun, interesting, even kooky traditions that may be surprising.
Each culture celebrates the New Year as a new beginning and turning over a new leaf. The ancient Babylonians are said to have started the custom of making New Year's resolutions to reflect on the past and plan for the future. In America, gym memberships spike after holiday indulgences reach their peak, we hope to save more money, get a new job and make new friends. That probably beats stuffing 12 grapes in your mouth as the Spaniards and Filipinos do or how about sporting a pair of red underwear for luck with love — a tradition in Central and South America.
Having a drink, making some noise, kissing and a fresh start are common themes to celebrate the new year. The top of our list is to celebrate with lucky food. Round foods are popular (signifying coming full circle) like doughnuts and fritters and long noodles represent longevity in Asian countries, China and Japan. Here in the United States, the humble black-eyed pea is lucky fare for New Years, and it is said, "Eat poor on New Year's, and eat fat the rest of the year."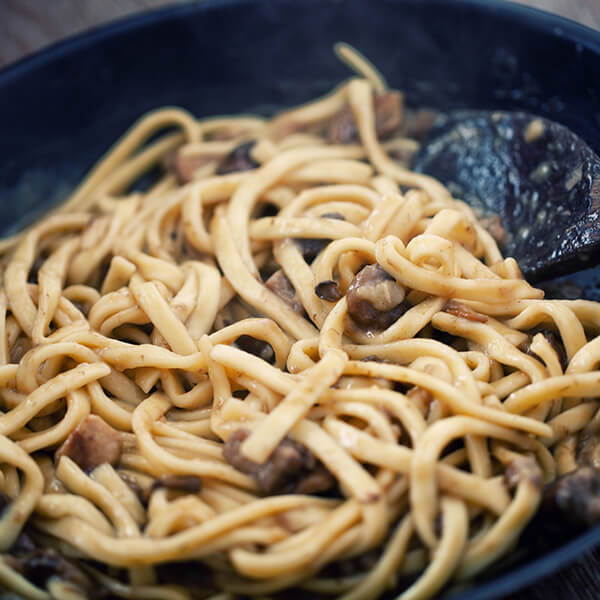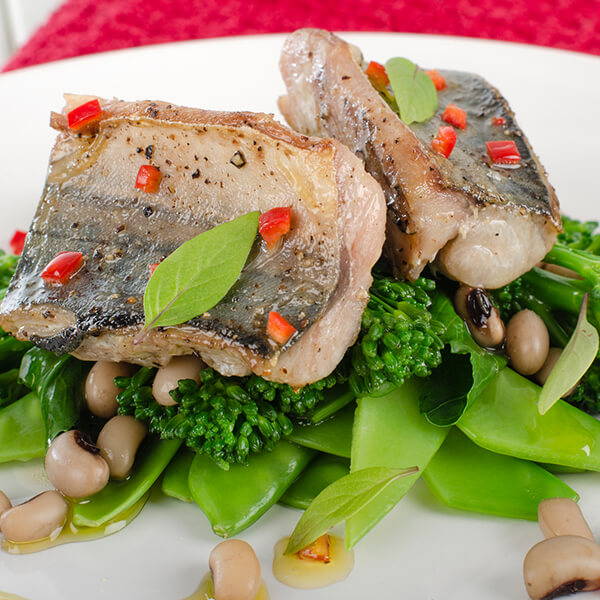 Eating black-eyed peas goes back to the Talmud, around 500 AD, it's written that black-eyed peas are eaten in celebration of Rosh Hashanah, the Jewish new year festival. The peas increase in size when cooked and symbolize the hope for a fruitful year. People throughout the south eat black eyed peas and greens (a symbol for money/wealth) for the new year and the tradition has spread throughout the United States. We've got a classic Hoppin' John recipe to bring in health, wealth and prosperity in the new year.
High Quality Organic express Chef jars, 5LB Bags, Bulk boxes, free shipping and 15% daily specials — Order Now.
Classic Hoppin' John
6 thick-cut bacon slices, chopped
4 celery stalks, sliced (about 1 1/2 cups)
1 medium-size yellow onion, chopped (about 1 1/2 cups)
1 small green bell pepper, finely chopped (about 1 cup)
3 garlic cloves, chopped (about 1 Tbsp.)
1 teaspoon chopped fresh thyme
1/2 teaspoon HQOX Organic Ground black pepper
1/4 teaspoon HQOX Organic Ground Cayenne Pepper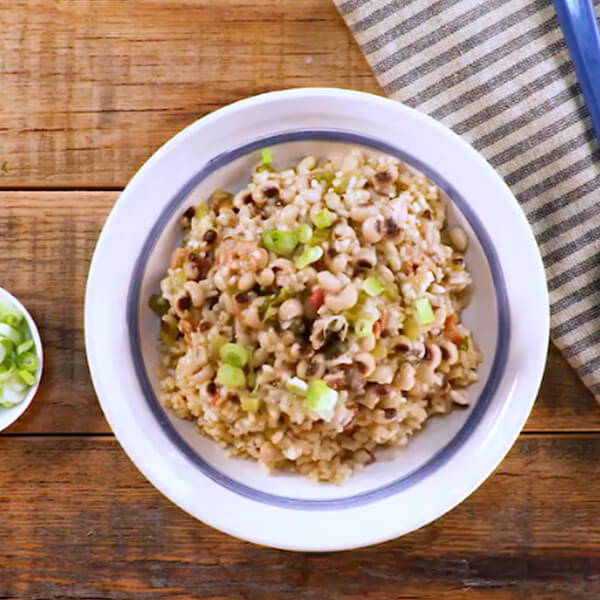 1 1/2 teaspoon HQOX Organic kosher salt, divided
8 cups lower-sodium chicken broth
4 cups fresh or frozen black-eyed peas
2 tablespoons olive oil
1 1/2 cups uncooked Carolina Gold rice
Fresh scallions, sliced
Directions
Step 1
Cook bacon in a Dutch oven over medium-high, stirring occasionally, until starting to crisp, about 10 minutes. Add celery, onion, bell pepper, garlic, thyme, black pepper, cayenne, and 1 teaspoon of the salt. Cook, stirring occasionally, until onion is tender about 8 minutes. Add broth and black-eyed peas and bring to a boil over medium-high. Reduce heat to medium-low, and simmer until peas are tender, about 40 minutes. Drain pea mixture, reserving cooking liquid. Return pea mixture and 1 cup of the cooking liquid to Dutch oven. Cover to keep warm; set aside.
Step 2
Heat oil in a medium saucepan over medium-high. Add rice and cook, stirring often, until fragrant and lightly toasted, 3 to 4 minutes. Stir in 3 cups of the reserved cooking liquid and remaining 1⁄2 teaspoon salt. Bring to a boil, and reduce heat to medium-low; cover and cook until rice is tender, 15 to 18 minutes. Fluff rice with a fork, and gently stir into pea mixture in Dutch oven. Stir in remaining cooking liquid, 1⁄4 cup at a time, until desired consistency is reached. Sprinkle servings with sliced fresh scallions.
https://www.southernliving.com/recipes/classic-hoppin-john-recipehttps://www.bonappetit.com/test-kitchen/ingredients/slideshow/foods-to-bring-good-luck-new-yearhttps://www.shelikesfood.com/40-recipes-will-bring-good-luck-new-year/https://www.almanac.com/content/new-year-traditions-around-world#https://www.statista.com/chart/12386/the-most-common-new-years-resolutions-for-2018/ https://www.thespruceeats.com/new-years-black-eyed-peas-greens-101706
---