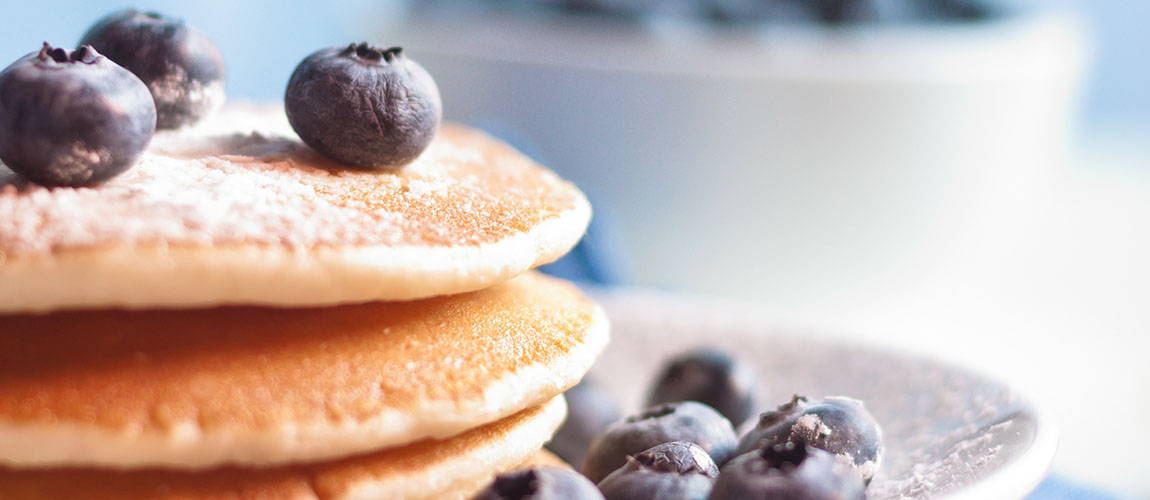 It's recipe time again! And mmm...pancakes. It's difficult to go wrong with pancakes on these cold Fall and soon-to-be-winter mornings. Especially if you can add our amazing organic cinnamon to the batter. We love that you can increase your zinc (and the general nutritional content) by using organic whole wheat flour in these. There is nothing quite like a fabulous pancake breakfast with an added nutritional twist. What are you having for breakfast?
Piping hot pancakes may be one of the best breakfast traditions of all time. Try this healthy but delicious spin on an old classic by using whole-wheat flour and remember to increase your nutritional content even more by choosing organic when purchasing your flour.
THE SCIENCE
A recent study, published in the scientific journal PLOS One found that wheat from organic farms had higher concentrations of Zinc than wheat grown conventionally. The study compared levels of the important nutrient Zinc (Zn) in wheat from 30 organic farms and 30 conventional farms. They found that Zn concentrations were higher in the wheat grains from organic farms. Organic wheat also had higher levels of phosphorus, nitrogen and sulfur.
THE RECIPE
Ingredients
2 cups organic whole-wheat flour
2 Tbsp. organic sugar
1 Tbsp. baking powder
1 tsp. salt
1 ½ cups 2% organic milk
1 large organic egg
4 Tbsp. organic unsalted butter, melted, plus more for frying
1 ½ tsp. organic vanilla extract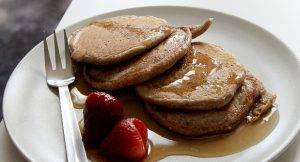 DIRECTIONS
Combine the flour, brown sugar, baking powder and the salt in a mixing bowl and set aside. In the microwave or on the stovetop, heat the milk until it is warm but not hot. Once warm, remove it from the stove or microwave and add in the melted butter, egg and vanilla. Whisk until well blended.
Pour the milk mixture into the flour mixture. Using a fork, mix until only small lumps of flour remain. Note: Do not over-mix the batter. It should not be completely smooth.
Heat a large frying pan over medium heat. Once it is hot, coat the bottom with butter. Scoop ¼ cup of the batter into the middle of the frying pan and cook until little bubbles begin to rise and pop in the center of the pancake – about 2 minutes. Flip the pancake and cook on the other side for another 2 minutes or until lightly browned and cooked through. Remove from heat and continue until you have used all of your batter. Makes 10 – 12 pancakes.
Serve warm with maple syrup, powdered sugar, fruit or all by themselves.
Customer Reviews
based on reviews
There are no customer reviews yet.
Thank you for submitting your review. Once it is approved, your review will show up in the list of reviews.
Submitting your review failed. Please try again.
---