ETHNIC CONDIMENTS; TRENDING, TASTY AND TIMELY

Taking common fare, say a burger, and kicking it up a notch (á la Emeril) with an Extra-Special Sauce seasoned with spicy/umami sambal will take your cooking from yum to WOW! Your diners are going to love this spicy and sweet addition. And there are so many more ethnic condiments that when added to many everyday dishes that you are probably already preparing, create a fusion of flavors.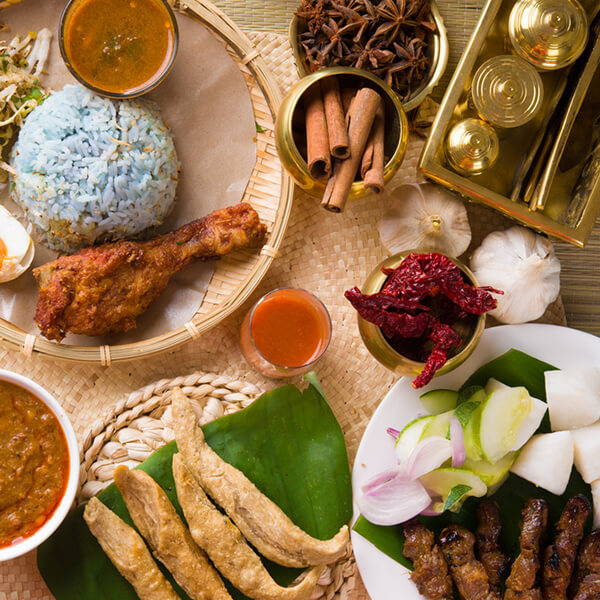 Why not put a little zhug (pronounced "skhoog"), on it? This bright green, herbaceous sauce is originally from Yemen and reminiscent of chimichurri, offers another versatile, spicy and fragrant fresh-herb sauce from Argentina and Uruguay. Both Zhug and chimichurri sauces boast fresh parsley, garlic and olive oil with a variation in spices. These fresh, uncooked sauces that go great on meat, poultry, sandwiches and pasta. Psst, for Zhug you'll need HQOX Organic Cardamom, Organic Ground Cumin, Organic Ground Coriander, and Organic Ground Birdseye Chili!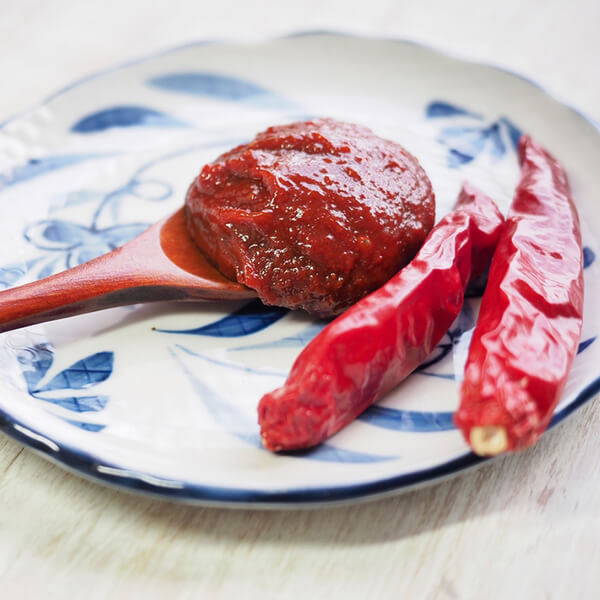 How spicy do you like your food?
A Korean staple, gochujang, is a flavor that is reminiscent of ketchup meeting Sriracha. Sweet, spicy and savory, it's a fermented product that's got a little deeper flavor profile. Fermented soybeans called meju are coupled with chilis and glutinous rice and then ripened in the sun. Gochujang is even vegan-friendly. And if you're looking for something a bit hotter, then Sriracha may be your sauce.
Sriracha is a superstar when it comes to ethnic sauces. It even has its own documentary. The garlicky/sweet chili sauce is manufactured by Huy Fong Foods in Rosemead, CA just east of Los Angeles. Fun fact: the Sriracha factory used to belong to the toy manufacturer Wham-o, known for Frisbees and Slip 'n Slides. The popularity of this sauce is such that sales increase 20% per year with no advertising.
What has a fusion of flavors, gochujang and Sriracha, and saves time? Our recipe for the week: Slow-Cooker Korean Beef Tacos. This recipe cooks the beef in a crockpot. Note: If you've been wanting to try something different in your Instant Pot®, try using these conversion methods: from crockpot to Instant Pot tips. Either way:
Enjoy your meal! (English)
¡Buen provecho! (Spanish)
Sigsa mas-issgehaseyo (Korean)
Slow Cooker Korean Beef Tacos
Ingredients: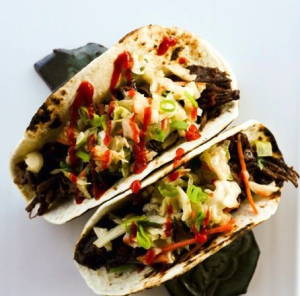 Instructions
Generously salt and pepper the beef short ribs and set aside.
Put a cast-iron or other heavy-bottomed skillet over high heat and let it heat while dry for at least 2 minutes. Stir together the garlic, ginger, light brown sugar, gochujang, mirin or rice wine vinegar, sesame oil, and soy sauce in the crock of your slow-cooker. Grate the pear over the sauce. Cover and turn the heat to HIGH.
Drizzle the oil into the hot cast-iron pan, swirl to coat, and place as many short ribs into the pan as you can without crowding them. They should not touch in the pan. Let them cook about 2-3 minutes, or until the short ribs have developed a deep brown crust on the cooked side, then flip them onto another side. Continue until all four sides of the short rib are well browned. Transfer the browned ribs to the sauce in the slow-cooker. Repeat until all of the short-ribs are well browned.
When all the ribs are in the slow-cooker, return the hot pan to the HIGH burner and carefully pour in the pear or apple juice. It should bubble up almost immediately. Scrape all of the caramelized bits off of the pan then pour it into the slow cooker. Cover and cook on HIGH for 4 hours, or until the beef ribs come apart easily when pulled at. Use tongs to transfer the cooked beef to a container with a tight fitting lid and put it in the refrigerator. Pour the cooking liquid from the crock into a large heat-proof container or measuring cup. Cover with plastic wrap and refrigerate until the fat separates from the rest of the sauce and rises to the top, about 30 minutes or so. Spoon off the fat and discard it.
If necessary, reheat the beef slightly in the microwave then shred with two forks or your hands. Toss with only as much of the sauce as is necessary to keep it moist.
Serve on charred tortillas with Kimchi or Asian style slaw and Asian Pickled Carrots with a pinch of fresh cilantro and a drizzle of Sriracha.
HTTPS://WWW.RESTAURANT.ORG/RESTAURANT/MEDIA/RESTAURANT/SITEIMAGES/NEWS%20AND%20RESEARCH/WHATS%20HOT/WHATS_HOT_CULINARY_FORECAST_2018.PDF
HTTPS://WWW.MARTHASTEWART.COM/315975/EXTRA-SPECIAL-SAUCE
HTTPS://WWW.PLATED.COM/MORSEL/ZHUG/
HTTPS://WWW.FOODANDWINE.COM/RECIPES/TRADITIONAL-CHIMICHURRI
HTTPS://WWW.HUFFPOST.COM/ENTRY/GOCHUJANG-KOREAN-HOT-SAUCE-BETTER-THAN-SRIRACHA_N_566F256CE4B0FCCEE16F7087
HTTPS://WWW.LATIMES.COM/FOOD/DAILYDISH/LA-DD-SRIRACHA-DOCUMENTARY-20131211-STORY.HTML
HTTPS://WWW.FOODIEWITHFAMILY.COM/SLOW-COOKER-KOREAN-BEEF-TACOS-MAKE-AHEAD-MONDAYS/
HTTPS://WWW.HUYFONG.COM/
---