Probably the first thing that comes to mind when thinking about the herb dill, is pickles. But it's so much more. Nothing against the sour green pickled cucumber, or the sweet one for that matter, but dill has a culinary history that may surprise you. Dill has beautiful, fragile, featherlike leaves that have a fresh, grassy anise flavor. Dill is great paired with seafood, dips, sauces and potatoes. It's widely grown in many countries and is used in Scandinavian, Asian and many other cuisines from around the world.
Baltic states, Russia and Finland flavor soups like borsht, fermented milk (think yogurt or kefir), potatoes and cheese spreads, salads and pairs nicely with cucumbers. Dill is popular in Polish cuisine and enhances sauces, fish, and a dill-flavored soup called zupa koperkowa that is often served with potatoes and hardboiled eggs. Very common in Sweden, dill is used for cooking crayfish and many types of gravlax , that is cured oily fish like herring and salmon.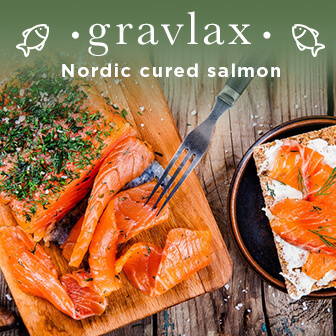 It's hard to replace this slightly lemony, sweet, a bit bitter, anise-like herb, but if you need a last minute replacement, try one of these: Fennel ,Tarragon, Parsley, Rosemary, Chervil, Thyme, Basil.
Like most herbs, you can have the convenience of a dried version that will flavor your dishes just as well as the fresh version. Just be sure to use the right amount of dried organic dill. Dill seeds are also used in many dishes and are a bit like caraway — a must in your spice arsenal. Of course, fresh dill packs a punch in certain recipes. Dill-icious uses for dill:
Dried Organic Dill Weed: Great for soups, tzatziki, cucumber salads, and whenever you need some great dill flavor! 1 teaspoon of dried dill = 3 teaspoons of fresh
Dill Seed: Likened to caraway seeds, this seed has a stronger flavor than dill weed. Use it in soups, stews or add to cooking water for boiled potatoes and of course, add to pickles.
Fresh Dill: Great for when you want a bright dill flavor like for salads with homemade ranch dressing.
Organic dill weed is a must-have for the busy cook's pantry. Right now you can get it for 15% off our regular price. Click here
Enjoy this delicious and simple, six-ingredient recipe!
Recipe - Baked Salmon with Mustard-Dill Sauce

Ingredients
1 cup sour cream
1/3 cup chopped fresh dill
3 tablespoons finely chopped onion
2 tablespoons Dijon mustard
1 1 1/2-pound center-cut salmon fillet with skin
2 teaspoons minced garlic
Easy Preparation
Whisk sour cream, dill, onion and mustard in small bowl to blend. Season sauce to taste with salt and pepper. Let stand at room temperature for one hour.
Preheat oven to 400°F. Lightly oil baking sheet. Place salmon, skin side down, on prepared sheet. Sprinkle with garlic, salt and pepper; spread with 1/3 cup sauce. Bake salmon until just opaque in center, about 20 minutes. Serve with remaining sauce.
REFERENCES:
HTTPS://WWW.EPICURIOUS.COM/RECIPES/FOOD/VIEWS/BAKED-SALMON-WITH-MUSTARD-DILL-SAUCE-5459
HTTPS://WWW.SPICEOGRAPHY.COM/DILL-SEED-VS-DILL-WEED/
HTTPS://TASTESSENCE.COM/SUBSTITUTES-FOR-DILL-WEED
---