BASIL; FRAGRANT, DELICIOUS, AND VERSATILE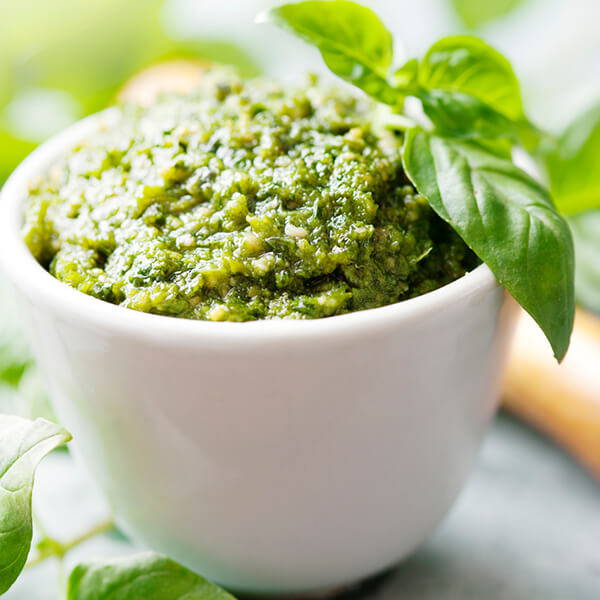 When it comes to basil, I know what you're thinking. Pesto. Basil is the base ingredient for this popular and delicious sauce that's combined with parmesan, garlic, olive oil and pine nuts. We've got you covered with a great pesto recipe if you like, but let's explore basil's intercontinental appeal as one of the most popular members of the mint family, enjoyed across the globe.
It comes in many varieties and hybrids, and shows up in Italian, Indian, Chinese, Thai, Vietnamese and Taiwanese cuisines, just to name some.
The leaf of basil has a beautiful flavor profile. It begins with a peppery flavor and finishes with an aromatic sweetness. Basil is a perennial and grows best in warm, tropical climates like in Egypt and the United States. If you have a sunny spot for it, growing basil is relatively easy. You can purchase a seedling plant to start your own plant. And having that fresh sprig on hand could be the pièce de résitance to a simple salad or a beautiful, fresh garnish for meat or fish. You can also flash-fry basil leaves for a crispy garnish. Remember, add your basil at the end of cooking to retain its sweetness and to avoid creating a bitter flavor.
There are many varieties of basil each with their own flavor profile and use. Here are a few:
Bush Basil: Ocimum basilicum, the most widely grown basil, and is native to India, Africa, and Asia. There are many variants and cultivated varieties of sweet basil.

Cinnamon basil: Also known as Mexican basil with leaves that have the same chemical as found in the cinnamon spice. This variety is great for recipes with peaches, chicken and even cinnamon basil cookies.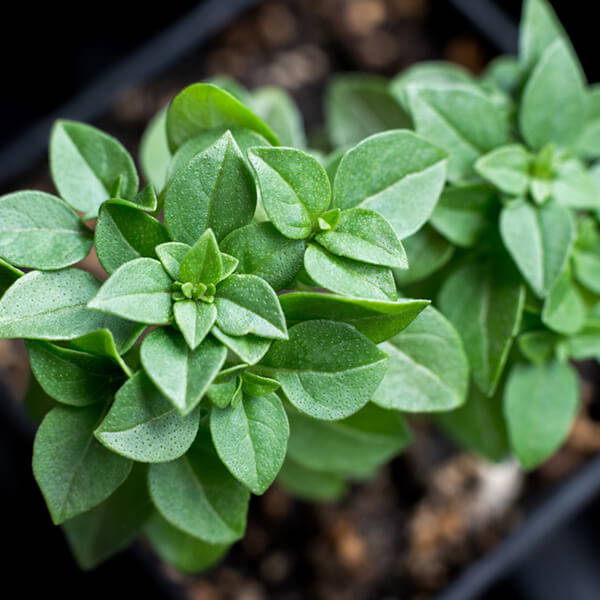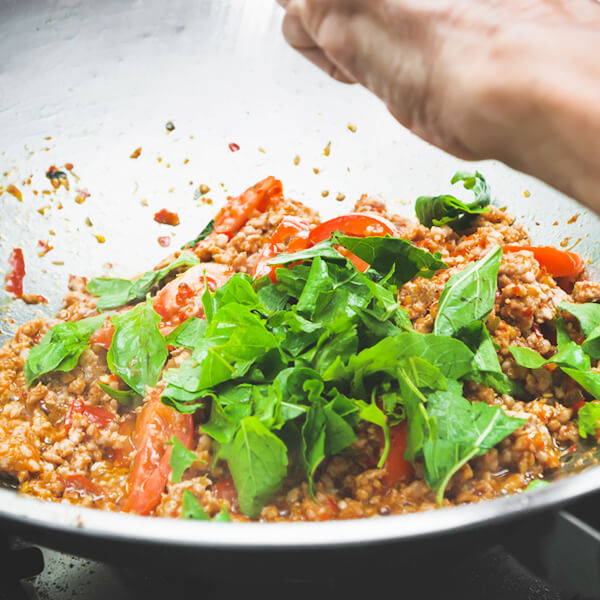 Thai basil: A botanic variety of sweet basil, Thai basil exudes an anise or licorice essence and can sustain higher and longer cooking temperatures. Known and the Siam Queen, it's different from Western strains and is a familiar taste in many types of Thai curry.
Purple Ruffles and Dark Opal basil: Purple in color and beautiful ruffled edges make attractive and ornamental plants for the garden.
Lemon basil: A hybrid of American and bush basil that has an intense lemony fragrance. It's used in Asian cooking in stews, curries, stir-fries, and rice dishes.
Holy Basil: Is an annual shrub with spicy clove-like scented leaves that is also known as Tulsi. It's widely used in herbal tea and sacred to the Hindus and Ayurvedic medicine.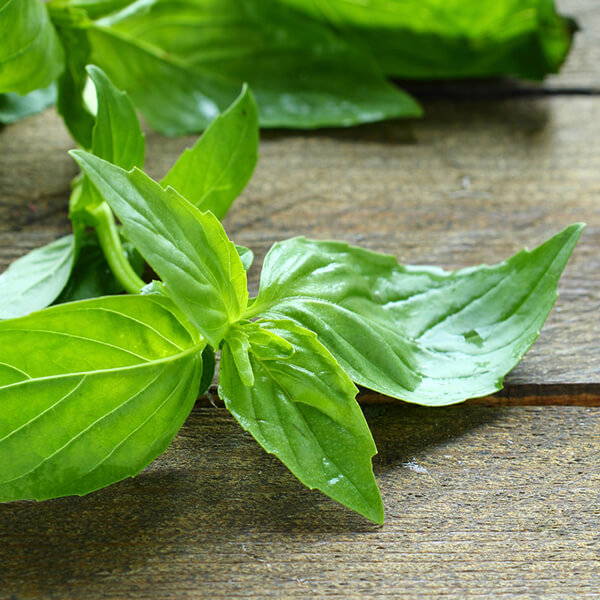 High Quality Organic Express non-GMO basil is 15% off. Enjoy free shipping on orders over $25.
Recipe - Crab Cakes with Horseradish Cream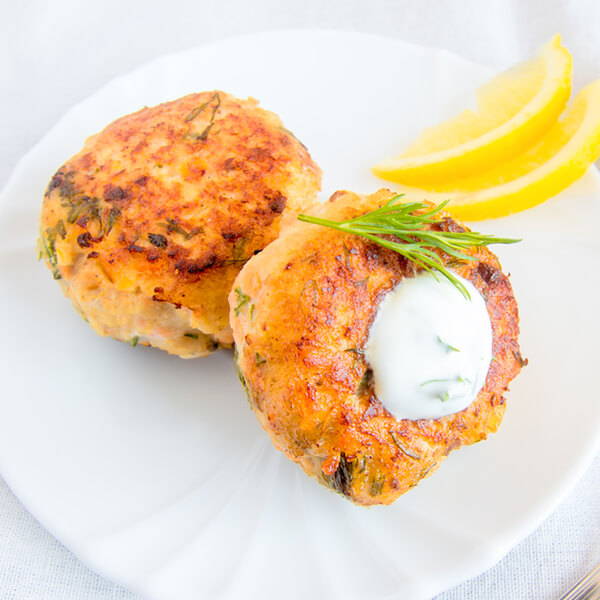 Crab cakes are a super versatile dish making a great starter or main course. Pair with fresh sourdough bread and a simple slaw and you have a wonderful meal. Don't forget the horseradish cream on the side!
Ingredients:
4 pounds crab meat

1 egg

1 tablespoon lemon zest

1/2 teaspoon celery salt

1- 2 teaspoons ground dry mustard

3 - 4 dashes hot pepper sauce (or to taste)

1 tablespoon dried

basil

Cracked black pepper to taste

1 cup saltine crackers, crushed

1 cup mayonnaise

4 tablespoons vegetable oil

3 egg yolks

4 tablespoons oil (choose a flavorless oil like avocado or vegetable oil)
Horseradish cream sauce
1/2 cup sour cream
1/4 cup mayonnaise
2 tablespoons drained, bottled horseradish
Note: You can substitute crab meat for imitation crab meat in equal proportions if needed. The texture and flavor will differ a bit.
Directions
In a large mixing bowl, combine crabmeat, 1 egg, lemon zest, Old Bay Seasoning, chopped basil, crushed crackers and mayonnaise. Mix thoroughly.
Form 5 ounce patties out of the crab mixture (should make about 16 patties), and chill until cold before cooking.
In a skillet, heat 4 tablespoons of oil over medium heat. Sauté the crab cakes for 4 minutes on each side or until golden brown.
For the sauce, blend all ingredients until sauce is creamy. Serve on the side.
---