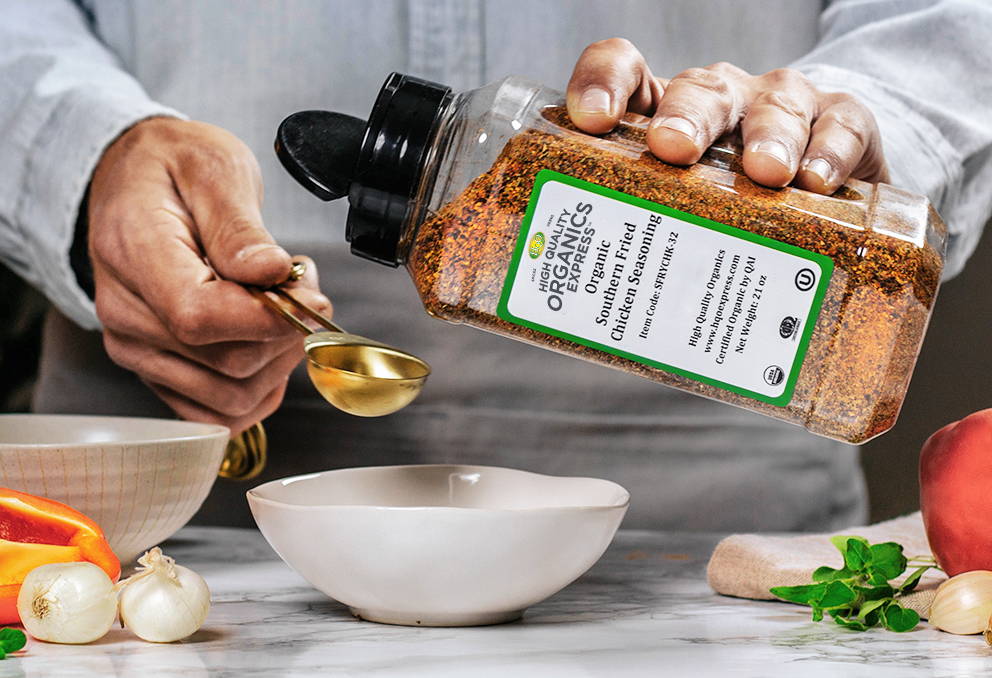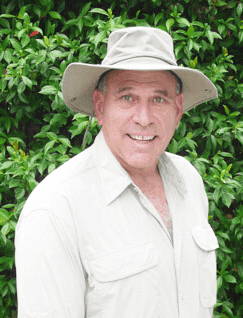 By: Jerry Tenenberg
Founder of High Quality Organics
I grew up in New Jersey so the term "southern fried chicken" was only partially known to my ears… the fried chicken part of it.
I am a second generation American. That meant, as a boy, my family mostly ate what was cooked at home. So "going out to eat" was a big deal. Second best just might have been a big "take out" bucket of chicken that was devoured while gathered in front of the black and white television!
That bucket came from the restaurant chain whose motto was "Don't cook tonight… call Chicken Delight!" Mmmm, Chicken Delight, with its delectable, wrinkly crispness and flavor overload that was probably due to the amount of fat that it was cooked in! But back then, us youngsters could probably eat almost anything and our bodies would deal with it.
However, a few years ago when I was asked to create an Organic Southern Fried Chicken seasoning, I did not turn to my fanciful memories of youth and Chicken Delight. I binge researched the historical cooking and frying of chicken to get into the "how do I make the best" zone. That's what I wanted the High Quality Organics Southern Fried Chicken seasoning to be.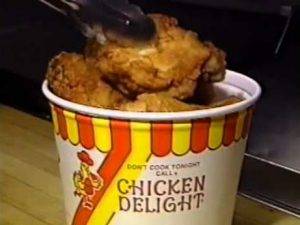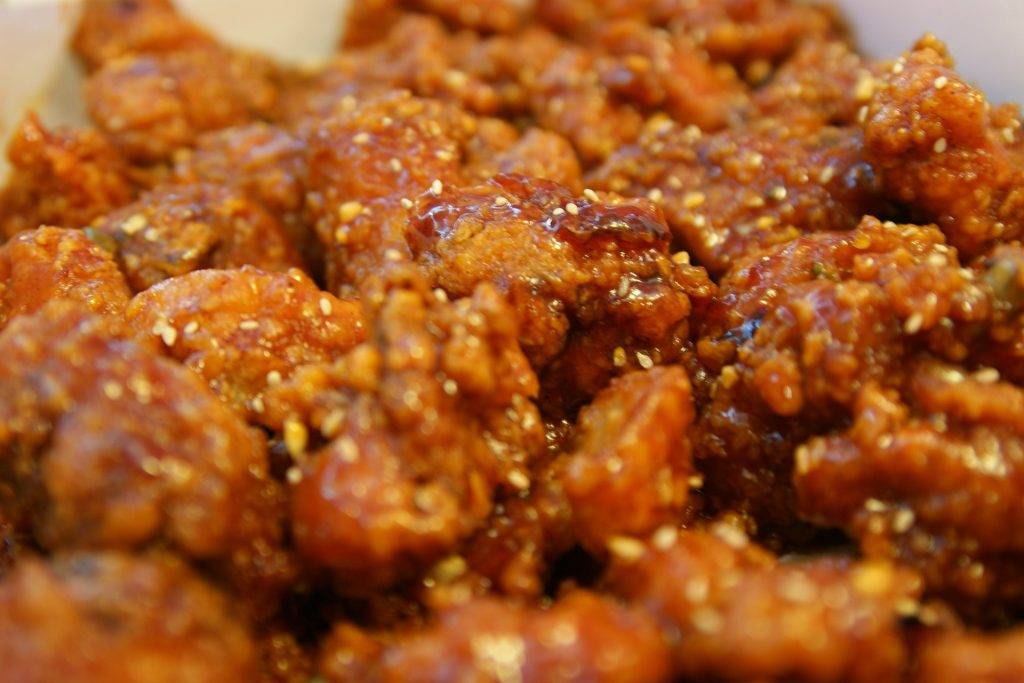 Simply put, fried chicken is so darn good, it exists in cuisines all over the word. Italy has pollo fritto, crispy fried chicken is a standard in Cantonese cuisine of China. Korean fried chicken is fried twice, they like it so crisp! India has chicken pakora; a pakora being a type of fritter.
Speaking of fritters, that is a perfect segue to fried chicken here in the US.
Scottish immigrants, came to North America in the 1700s, after being evicted from their land that was confiscated for sheep grazing! The Scots called fried foods, fritters. Chicken was mostly prepared in this manner; fried but without any seasoning.
Many early Scottish immigrants had humble beginnings as indentured servants, and life was very simple. Chickens were small and relatively easy to keep. Therefore, chicken was a regular entrée on the menu.
Chicken fritters became popular in the south as these early Scottish settlers spread out their residency in the southern states.
Southern Fried Chicken as we know it, developed due to the early African immigrants. Unfortunately forced to come, the diversified African cultures had an extensive knowledge and capability with foods and spices. Spices were known from the trade routes in and around Africa, and foods…. well here is a list we can attribute to the African immigration –
Cala or rice cake, Calalu, a soup similar to gumbo, Coffee, Cowpeas, Cayenne and Paprika type pepper, Goober or peanut, sorghum and millet, Gunger or Gingerbread, Tshimbolebole or Jambalaya, red rice, Guimyombo (get it, Gumbo) or Okra, Cola nitida or Kola Nut (wouldn't have Coke without it!) and Sesame seeds. Some researchers believe Africans first cultivated rice in America. Early African Americans took dried corn kernels and made grits.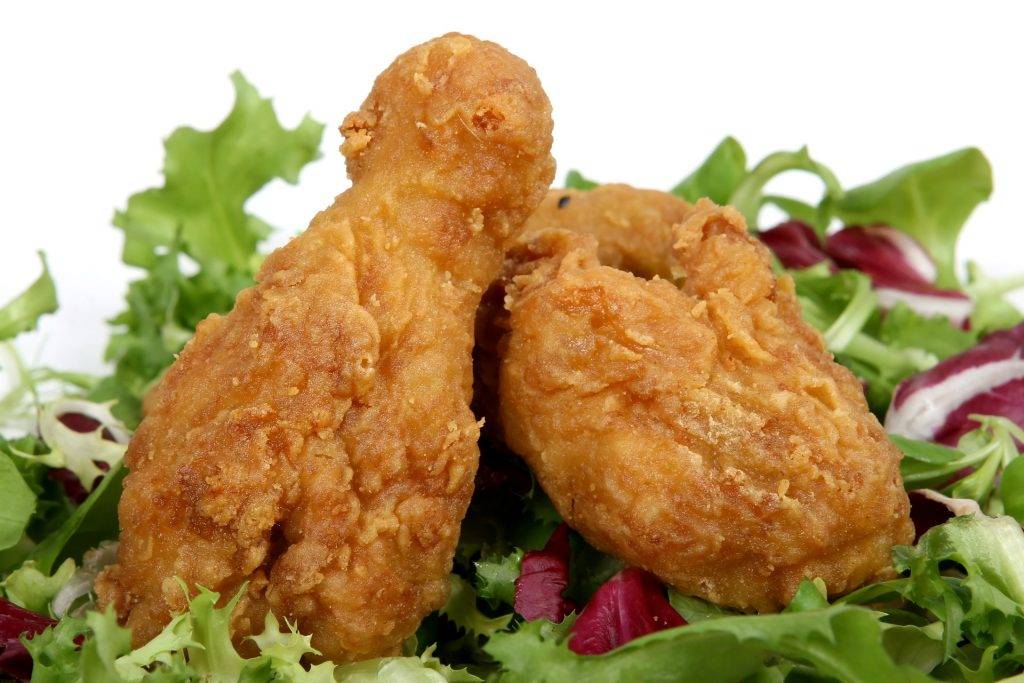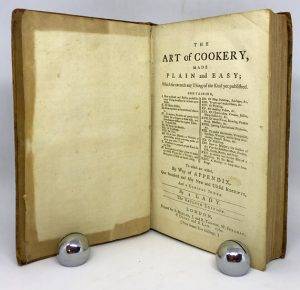 Traditional Southern Fried Chicken was influenced by the Scottish fritters, but were chicken pieces, bones intact, dipped in batter and spiced with paprika, pepper, onion, garlic and other spices brought over from West Africa. The battered pieces were then dropped in hot oil or lard.
There are great stories of entrepreneurial African American women selling fried chicken in the 1730s.
Hannah Glasse published "The Art of Cookery Made Plain and Easy" in 1747. "To Marinate Chickens," was a recipe in the book for flour-covered pieces of chicken to be fried in pig lard. Brown fricassee, was a recipe where chicken cubes are dipped in egg, seasoned breadcrumbs, and then fried. Historians attribute these recipes to the African Americans in the south.
Healthy Southern "Baked" Chicken

Serves 2-3
Ingredients
3 chicken thighs
1 egg
1/3 cup all-purpose flour
1/3 cup bread crumbs
1/2 teaspoon HQOX Southern Fried Chicken Seasoning
1/4 cup olive or vegetable oil
Directions
Heat oven to 350 degrees F
Mix flour and 1 Tbsp. seasoning in a plate or bowl
Place bread crumbs in a separate plate or bowl
Place eggs and beat in a separate bowl
Cover the chicken piece by piece in the flour, then dip in the egg, last in the bread crumbs, until pieces are coated evenly.
Pour the oil into a 9x13 inch baking dish.
Place chicken in the dish
Sprinkle 1/2 teaspoon seasoning evenly over chicken
Bake in preheated oven 30 minutes, turn and bake for another 30 minutes
Remove from oven and drain.
---