PERFECT FLAVOR BALANCE WITH GARAM MASALA

Most folks appreciate a balance of flavors. Salty, sweet, sour, bitter and umami/salty, (fair to add spicy too) composed in just the right way, can make a dish magical. Garam masala adds warmth and flavor-balance complexity to curries, chicken, stews, vegetable dishes, potatoes, lamb and fish. It's an herb and spice blend that seasons with ease in traditional East Indian cuisine.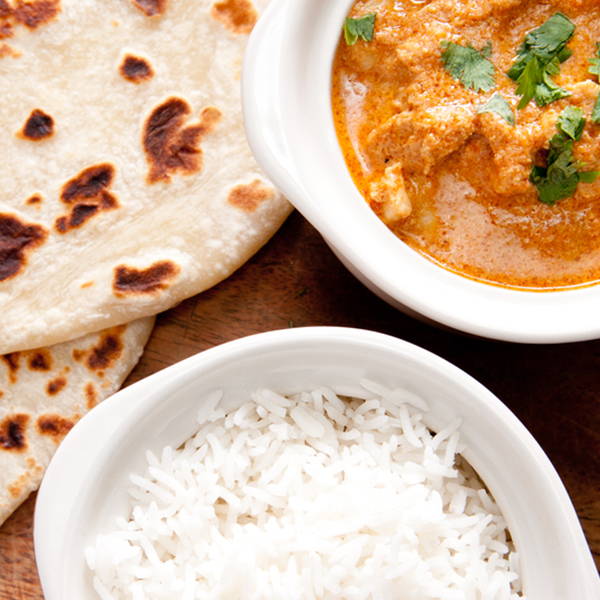 Known as the "warm spice," this mix can vary in Indian households and regions. The mix can contain combinations of cinnamon, nutmeg, cloves, cardamom, mace, peppercorns, coriander, cloves, saffron, cumin and even red pepper for spicy heat. Our High Quality Organics Express Garam Masala is salt-free and boasts a blend of spices, black pepper, cardamom, cinnamon. These spices come from the Punjab region of Northern India and impart an earthy, sweet, and savory essence to your cooking. Garam Masala is best added in the last step of cooking to prevent any bitterness.
Due to the influx of Desi people into Britain between 1800 and 1950 would also contribute to the popularity of Garam Masala. As with many Desi foods, this spice took root in British-Asian culture and is very popular to this day. The word garam refers to "heating the body" in the Ayurvedic medicine practice, as these spices are believed to raise the body temperature. There are also other types of masala: tikka masala and tandoori masala.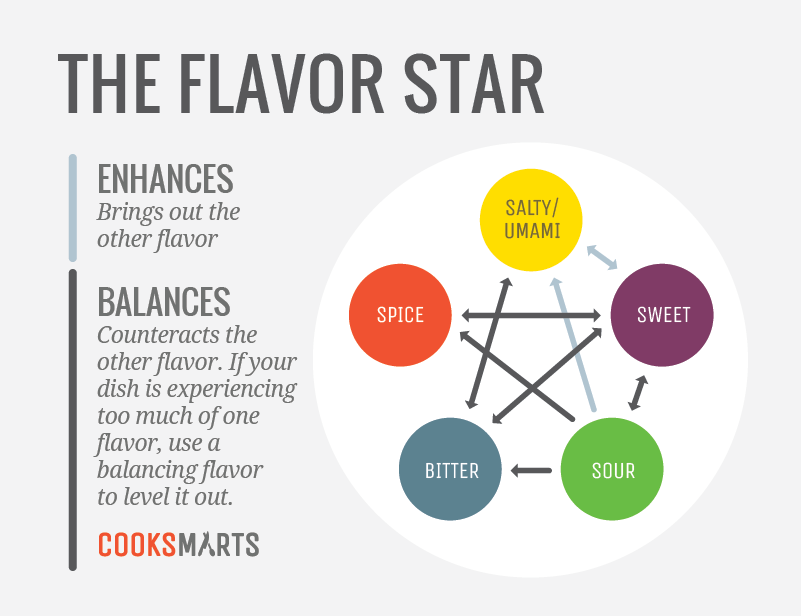 Balancing flavors make your cuisine sing by bringing out the characteristics of each opposing point of the flavor star.
Try High Quality Organic Express non-GMO organic, salt-free Garam Masala and enjoy 15% off and free shipping on orders over $25.
Customer Reviews
based on reviews
There are no customer reviews yet.
Thank you for submitting your review. Once it is approved, your review will show up in the list of reviews.
Submitting your review failed. Please try again.
Back in the 1950s in Delhi, India, a combination of leftover chicken and butter-laden tomato gravy hatched a wildly popular dish; Butter Chicken. Also known as murgh makhani, this famous Indian dish is served in Indian restaurants across the globe. The chicken has a warm, spicy aroma (thank you garam masala) as it stews to perfection in a smooth and creamy tomato base. Serve with naan bread and basmati rice for a special meal.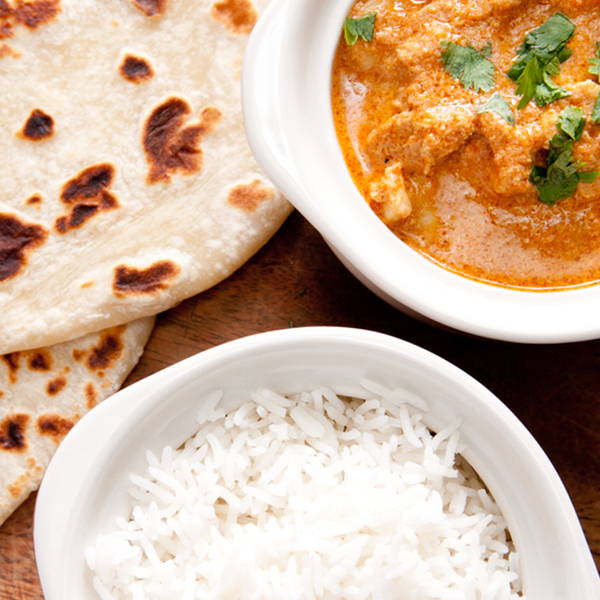 Ingredients
1 ½ cups full-fat Greek yogurt
2 tablespoons lemon juice
1 ½ tablespoons ground turmeric
2 tablespoons garam masala
2 tablespoons ground cumin
3 pounds chicken thighs, on the bone
¼ pound unsalted butter
4 teaspoons neutral oil, like avocado or canola oil
2 medium-size yellow onions, peeled and diced
4 cloves garlic, peeled and minced
3 tablespoons fresh ginger, peeled and grated or finely diced
1 tablespoon cumin seeds
1 cinnamon stick
2 medium-size tomatoes, diced
2 red chiles, like Anaheim, or 1 jalapeño pepper, seeded and diced
Kosher salt to taste
⅔ cup chicken stock, low-sodium or homemade
1 ½ cups cream
1 ½ teaspoons tomato paste
3 tablespoons ground almonds, or finely chopped almonds
½ bunch cilantro leaves stems removed.
Directions
Whisk together the yogurt, lemon juice, turmeric, garam masala and cumin in a large bowl. Put the chicken in, and coat with the marinade. Cover, and refrigerate (for up to a day).
In a large pan over medium heat, melt the butter in the oil until it starts to foam. Add the onions, and cook, stirring frequently, until translucent. Add the garlic, ginger and cumin seeds, and cook until the onions start to brown.
Add the cinnamon stick, tomatoes, chiles and salt, and cook until the chiles are soft, about 10 minutes.
Add the chicken and marinade to the pan, and cook for 5 minutes, then add the chicken stock. Bring the mixture to a boil, then lower the heat and simmer, uncovered, for approximately 30 minutes.
Stir in the cream and tomato paste, and simmer until the chicken is cooked through, approximately 10 to 15 minutes.
Add the almonds, cook for an additional 5 minutes and remove from the heat. Garnish with the cilantro leaves.
---