Organic Birdseye Chili and Coriander Seed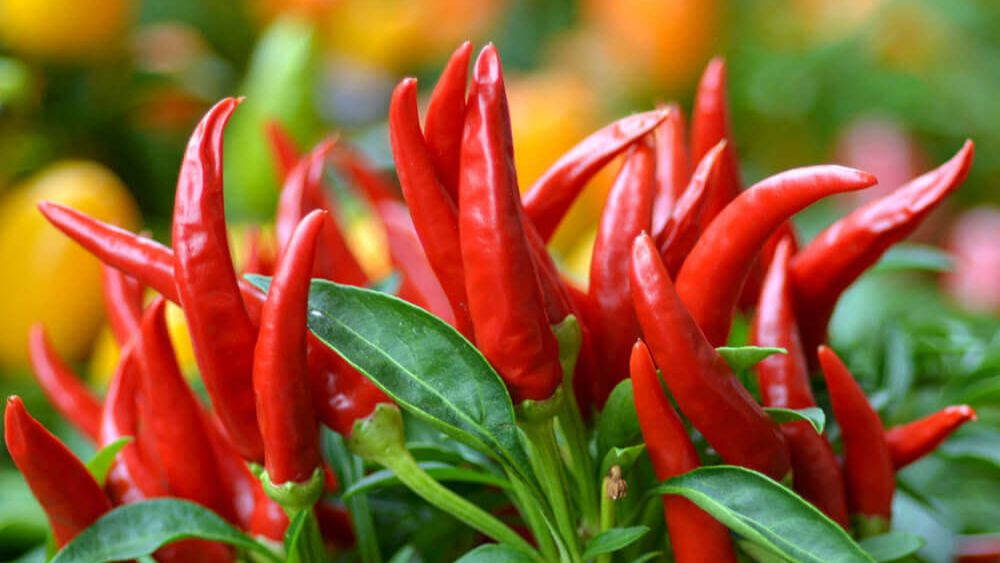 Birds eye chili reach their potential when the pepper turns deep red. Watch out as this pepper is really hot and is over 70,000 units on the Scoville heat scale. If you're more familiar with jalapeno pepper, it's only 2,500 - 8,000 on the Scoville heat scale! Birds eye chili can be used to spice up just about any dish, but some favorites are in Thai and Vietnamese cuisines, for soups, salads, stir-frys and sauces. Our chili is harvested in Africa, India, and Southeast Asia.

The seeds of a cilantro plant is called coriander! It's an amazing plant where the fresh leaves are used in cooking and have a lemon note with an earthy flavor that is also present in the seeds. Our coriander seed is used in rice dishes, seasonings, marinades and sauces and is harvested in India and Egypt.
FARRO HARVEST
It's a fall side dish that's sure to say "Autumn"! Toast coriander seeds in a hot pan to release the oils and crush them. In the same pan add oil and sautee with mushrooms. Add farro and toss with red peppers, pomegranate seeds and sunflower seeds. Hollow out pumpkin or squash and roast to use as an edible serving bowl.
TOM YUM SOUP

It's a creamy spicy soup that's a little bit sweet with a tang. It's made with lemongrass, garlic, lime, coconut milk and chili with a chicken stock base and seafood. A little bit of birdseye chili goes a long way in this dish!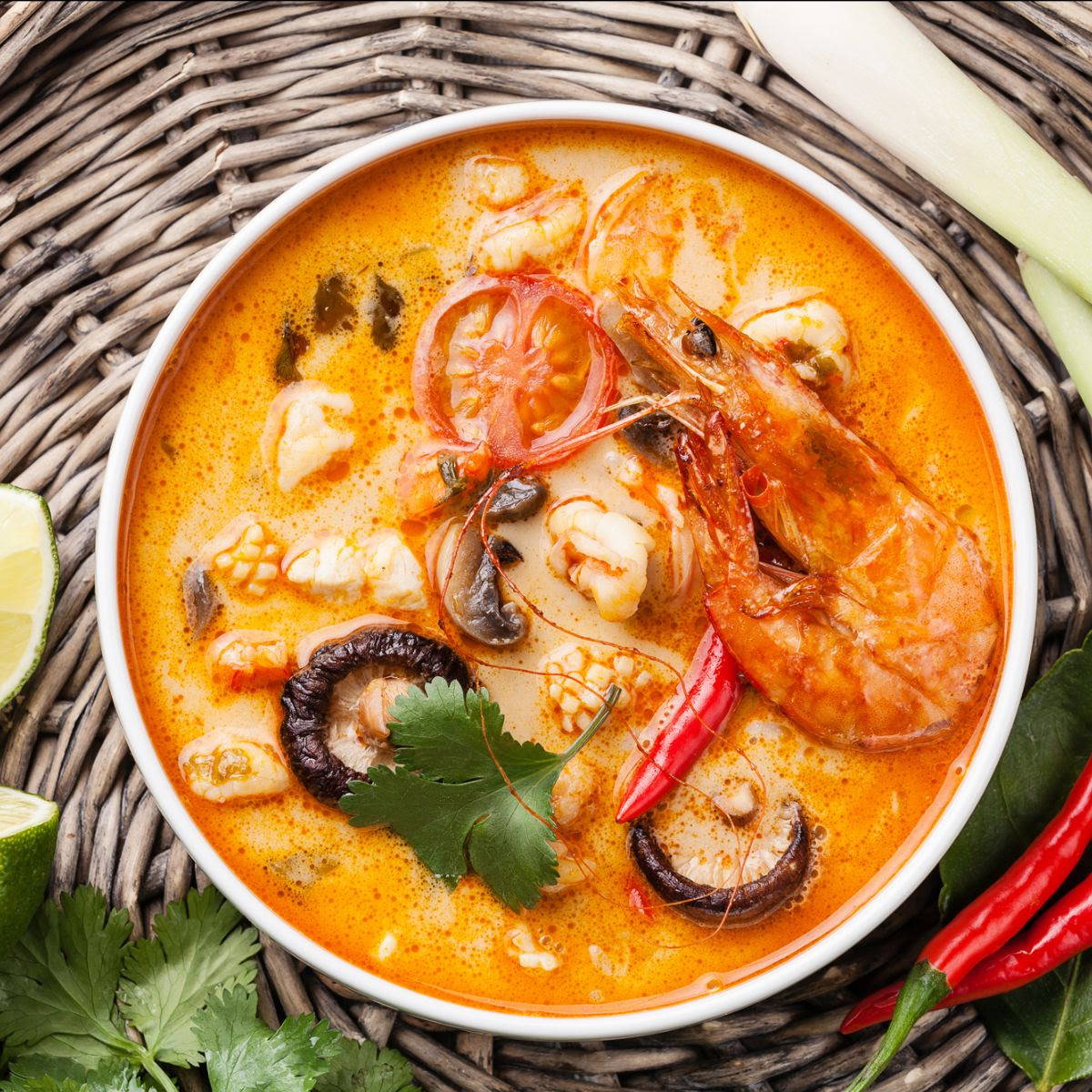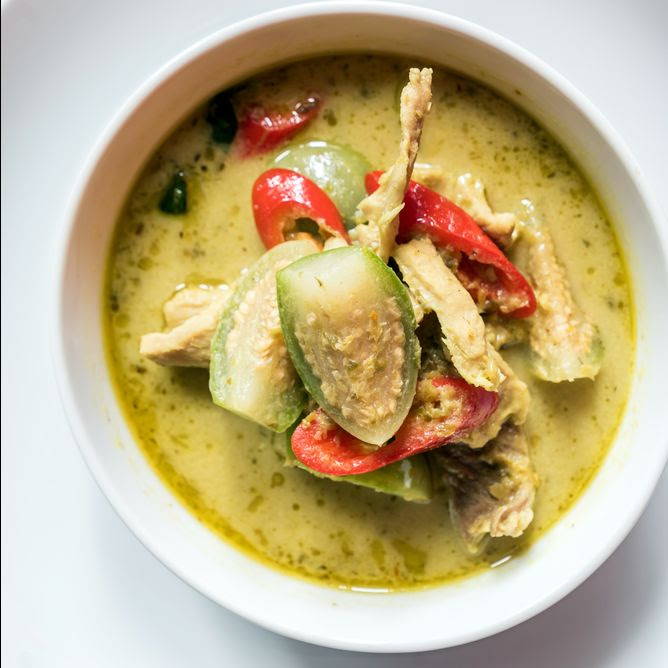 GREEN CURRY PASTE
This paste you can make ahead of time and use as a rub for meats or the base of curry soup. Coriander seeds are blitzed together with flavorful ingredients such as ginger, kaffir leaves, green chilies, lemongrass, cumin, and shrimp paste.
THAI CHICKEN BBQ

Marinated with both birdseye chili powder and coriander seed, it's a spicy chicken dish that tastes so good off the skewer. Marinate with soy sauce and fish sauce ahead of time to taste the flavor throughout and serve with a squeeze of lime. It's time to switch up the chicken routine!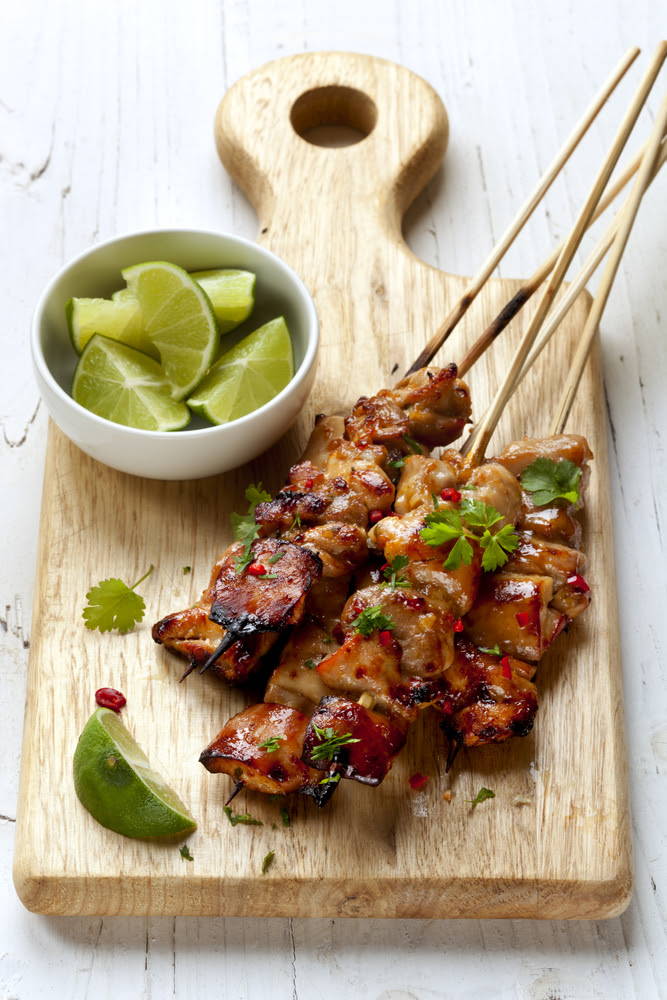 ---