HERBS DE PROVENCE BOAST BIG FLAVORS

The South East region of France is blessed with sun and sea, a rich Roman history and a culinary culture that celebrates the regions bounty. Lavender fields, sunflowers, olive trees, cafes and cobblestone streets come to mind when picturing this beautiful French province. Simple but bold and bright flavors celebrate Provençal cuisine with fresh and seasonal ingredients like tomatoes, garlic, saffron, peppers, anchovies, olives, olive oil and wild herbs. Rustic dishes like bouillabaisse, ratatouille and tapenade celebrate the regional flavors and crops. Originating from this beautiful region comes a special French blend of spices that can elevate many different recipes.
Herbs de Provence is a blend of rosemary, thyme, bay leaf and lavender flowers. However, the composition can include a variety of different herbs and spices depending on the choice of the chef. The blend became commercialized in the 1970s though previously referred to a grouping of spices from the Provence region and used in the local cuisine. The addition of lavender exalts this blend to create complex, floral, earthy, herbaceous essence with a hint of mint. The combination of herbs is very versatile and adds flavor balance to countless recipes.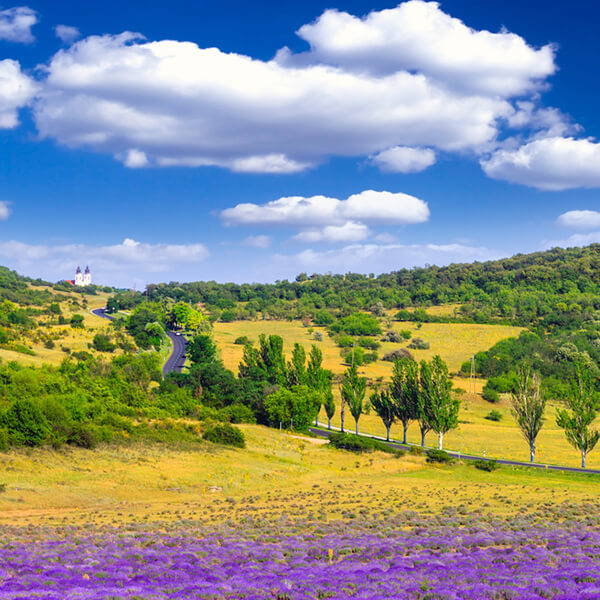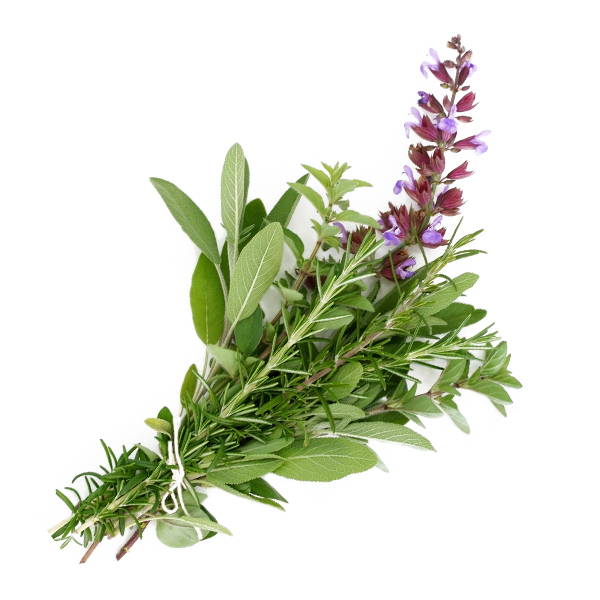 Bouquet garni is a fundamental flavor profile and chef technique of classical French cooking. It involves bunching fresh herbs and tying them together, or gathering them in cheesecloth, and adding the bundle to dishes like soups, braises and stews. This technique gently imparts the flavor of the herbs into the preparation and the bouquet is then removed after it has infused the dish. If you don't have fresh herbs on hand, no worries. Organic Herbs de Provence can be substituted for a variety of bouquet garni and will step in with big flavors to season your dish. As a substitution, use the same amount of Herbs de Provence that you would your bouquet garni.
Julia Child made French cooking approachable in the United States when she wrote her epic bestseller, "Mastering the Art of French Cooking". When Julia realized that there were no cookbooks written in English, she wrote her own book in her native English tongue, popularizing French recipes such as Beef Bourguignon. Our recipe, seasoning with Herbs de Provence, is similar to Julia's Beef Bourguignon, but flavored with white wine instead of red wine. The dish highlights bright, citric acidity and salty Kalamata olives. The recipe is designed for a slow cooker so "set it and forget it"! Try it served over noodles or accompanied with mashed potatoes. Bon appetite!
Try High Quality Organic Express non-GMO Herbs de Provence and enjoy free shipping on orders over $25.
Recipe - Beef Daube & Herbs de Provence

2 ounces flour
Salt and freshly ground black pepper
2 pounds lean beef, trimmed and cut into 2-inch pieces
2 tablespoons olive oil
6 strips bacon, chopped
1 large onion, thinly sliced
3 cloves garlic, crushed
4 1⁄2 ounces sliced mushrooms
3 carrots, peeled and sliced
3 tablespoons canned tomato sauce
1 tablespoon. Herbs de Provence
Grated zest of 1 orange
8 fl. oz good-quality beef stock
1 beef stock cube
8 ounces white wine
2 oz pitted black Kalamata olives
Handful freshly chopped parsley
Beef Danube & Herbs de Provence
Directions
Put the flour on a plate and add salt and freshly ground black pepper. Roll the beef in the flour until well coated. In a large frying pan, heat the oil and fry the beef in batches until it is nicely browned all over, adding more oil if necessary. Transfer to the slow cooker. Fry the bacon until nicely browned and crisp, and add to the beef. Turn the heat down, discard any excess bacon drippings and fry the onion and garlic for 5 minutes, until softened.
Transfer to the slow cooker, then add the remainder of the seasoned flour, mushrooms, carrots, tomato sauce, herbs and orange zest. Pour in the stock, stock cube and wine. Cover and cook on low for 8–10 hours. Fifteen minutes before the end of the cooking time, taste for seasoning and adjust if necessary, and add the olives and chopped parsley.
---