GOLDEN TURMERIC BLISS BALLS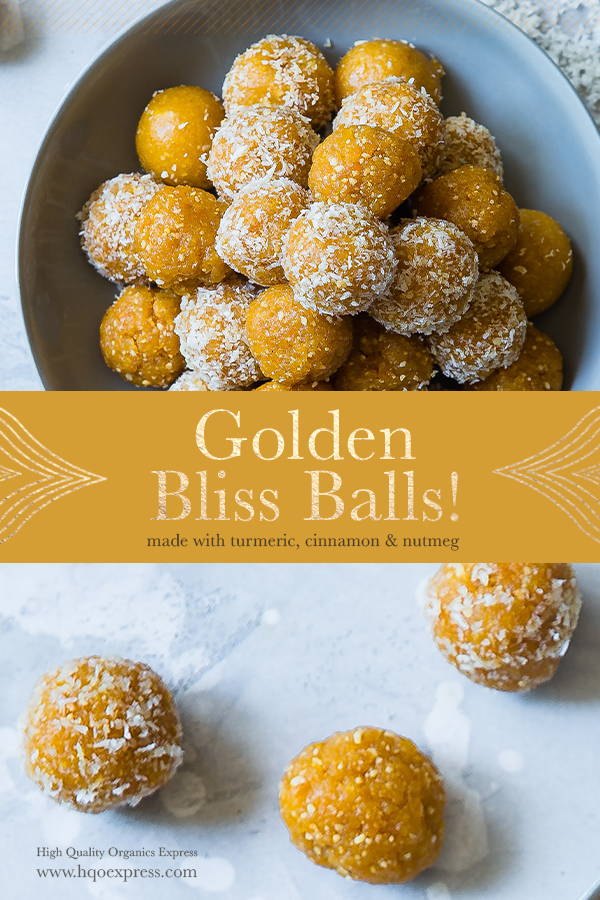 If you've been to a specialty coffee shop lately, you might have noticed that some have a "wellness drink" section. They contain everything from matcha (green tea) lattes to blue butterfly pea powder drinks. One drink has become very popular and it's called "Golden Chai" made with turmeric.
We've recreated this drink in a healthy snack format--perfect for when you need a bite of energy.
Golden Bliss Balls
Time: 15 minutes
Makes: 15 1-inch bliss balls
Ingredients:
Blend everything but the coconut oil in a food processor until sticky-like consistency. Try and form a 1-inch ball with your hands. If the ingredients are too dry add a bit of coconut oil to help form and shape.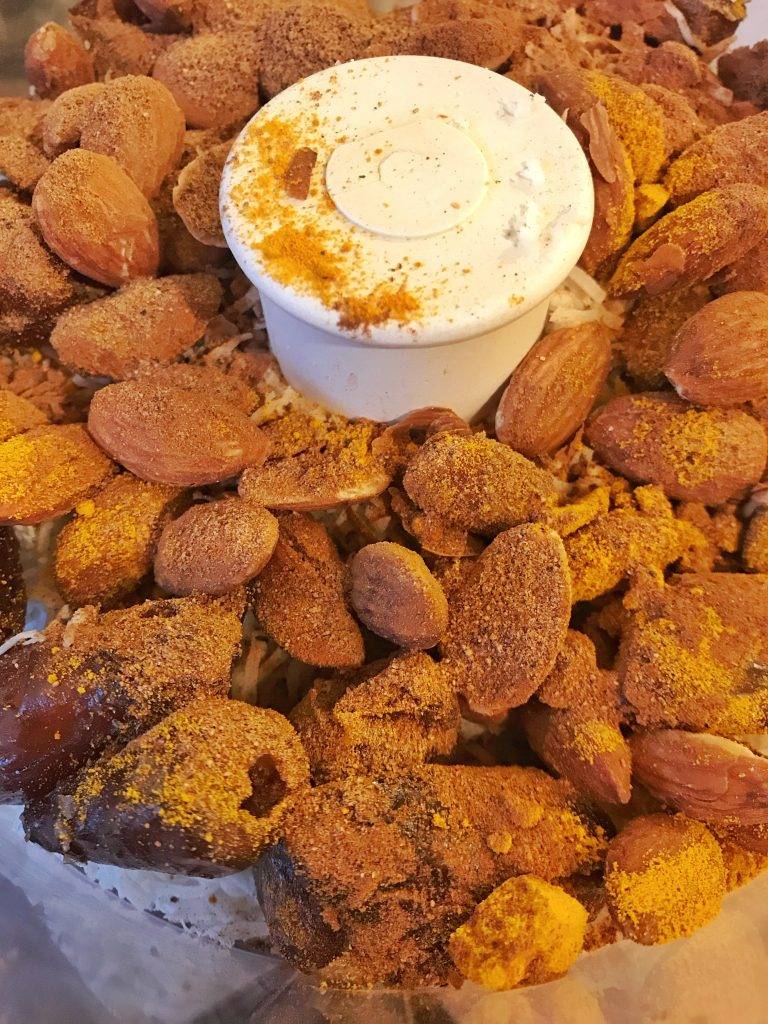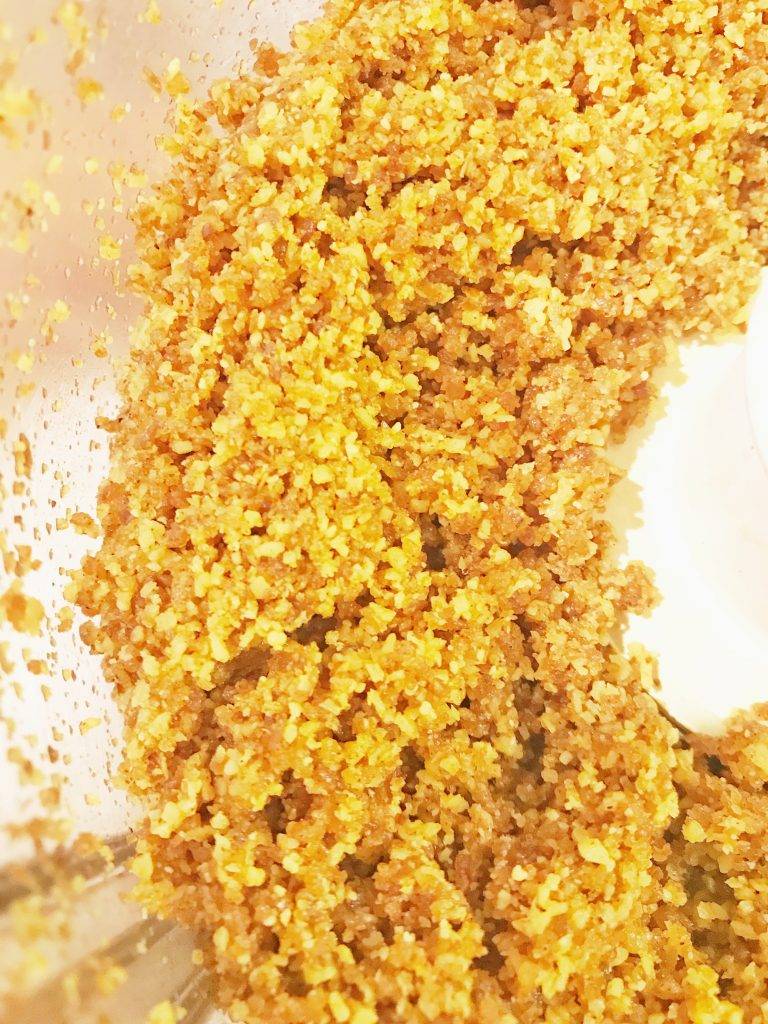 To add coconut shreds to the outside of the ball, form 1-inch ball in hand first then press into coconut.
Eat immediately or keep in fridge to hold shape. Can keep for 3-4 days.
Enjoy these vibrant, sweet, and delicious bites of bliss!
Tip - if using white appliances, make sure to wash and soak immediately to remove turmeric color.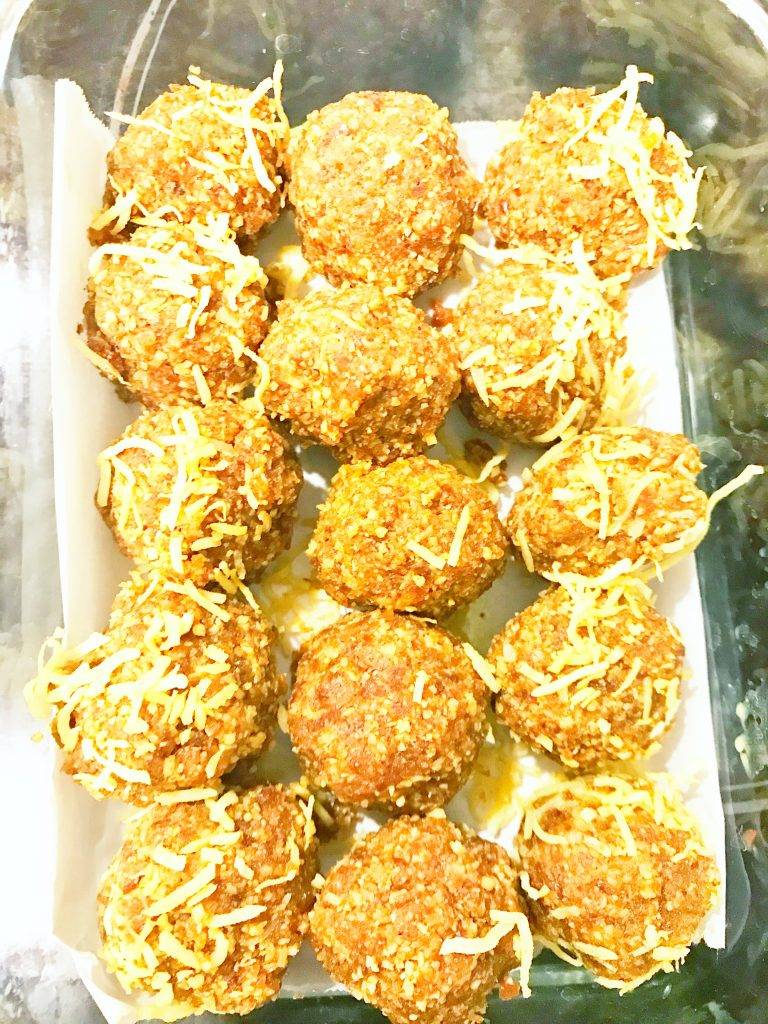 ---